On Site Pharmacy Services
At the guidance of the Atlantic General Hospital's Visitation Policy, AGHRx RediScripts Pharmacy is once again open to the public and ready to serve your needs.
For patients who would prefer not to enter the hospital and pharmacy we now proudly offer curbside medication delivery. Simply call 410-641-9240 and a staff member will deliver your medications directly to your car outside the main entrance of Atlantic General Hospital.
Hours of operation are Monday- Friday 8am-6pm. Saturday 9am-5pm. Closed Sunday.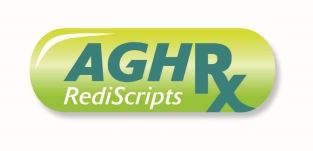 PHONE NUMBER
(410) 641-9240
HOURS
8 a.m. - 6 p.m., Monday through Friday
9 a.m. - 5 p.m., Saturday
Closed on Sunday
LOCATION
Beside the main lobby within Atlantic General Hospital

We are your source for prescriptions and the most used over-the-counter medications, first aid supplies and convenience items. We are here to serve you.
Medication Therapy Management services
Automated Refill Reminders
Over-the-Counter Items
Diabetes Care Products
Gift Cards
Manufacturer Copay Assistance

ACCEPTED FORMS OF PAYMENT
AGHRx RediScripts accepts Visa, MasterCard and cash for all OTC and prescription products. Medicare and most insurances accepted.