Endocrinology
Endocrinology is the specialized treatment of hormone-related conditions such as thyroid and adrenal gland dysfunctions, metabolic disorders and diabetes.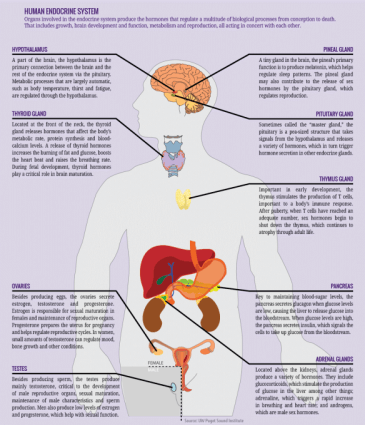 (Click image to enlarge)
Because diabetes is a major health concern in our community -- roughly half of individuals have diabetes or pre-diabetes -- our specialists work closely with the Diabetes Self Management Education and Support to help individuals establish healthy life practices and keep their blood sugar in check.
To learn more about the body's endocrine system the hormones that affect how the body functions, click here.
Appointments for endocrinology care can be made by calling (410) 208-9761.