About Us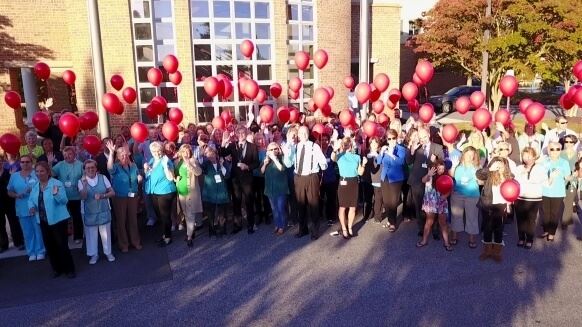 Atlantic General Hospital and Health System
Our hospital was built with the support of a dedicated community. Since opening our doors in May of 1993, Atlantic General has remained steadfast in serving the healthcare needs of our region's residents and visitors, which grows from 30,000 to 300,000 during the summer months.
We are proud to serve Maryland, Virginia and Delaware residents since 1993
Our patients can expect individualized standards of care. We combine the latest medical treatments with personalized attention. See what our patients are saying about us.
Our staff is here to counsel you in making the right choices for your health and quality of life. Even more valuable than our excellent, award-winning programs? The genuine warmth and concern our staff exudes in caring for each and every patient on a personal level.
In addition to the acute care and specialty services we provide at our main campus in Berlin, MD, we have more than 40 family physicians, internists, and specialists with offices in 17 locations throughout the region that comprise Atlantic General Health System.
Your Community Care.Givers
Our not-for-profit hospital is independently owned, and managed by a local board of trustees. We are active and involved members of the community. This means you can have confidence knowing your healthcare professionals are managed by community members and our hospital is staffed by your friends and neighbors!
Contact Us for an Appointment
Learn more about our services and award-winning care. If you wish to locate a new physician, use our helpful physician referral service. We are prepared to handle virtually all of your healthcare needs here at Atlantic General Hospital. Contact us today and speak to a member of our friendly and helpful staff about scheduling an appointment or finding answers to any questions you may have. We look forward to serving you and your family for years to come.