Crystal F.
Author: Crystal
Date Submitted: Feb 6, 2020
Category: Bariatric/Weight Loss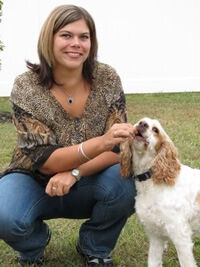 "I feel like a whole new person," Crystal says. "It's been the best decision I could have ever made. Looking back on it – last year, I never would have guessed I would be here."
When Crystal registered for the weight loss seminar hosted by Dr. Zarif, she had had enough. Fortunately, she hadn't experienced any health problems as a result of her weight, but she knew she was heading down that path. Food ruled her life, and her weight kept her from enjoying it to its fullest.
At 25, she weighed 295 pounds.
She had tried diet and exercise programs over the years, but just wasn't able to keep off the pounds she lost.
"I want to be able to have children and run with them and have the stamina to keep up."
After attending the seminar with her parents, she scheduled her first consultation for the very next day. She kept every office visit and nutrition session scheduled, went to psychological counseling, attended every meeting faithfully until the day arrived for her surgery.

She knew she was making a lifelong commitment, and that the gastric band was just a tool – a very helpful tool, but a tool nonetheless – that would help her achieve her goals. It has just as much to do with determination and the support of your bariatric team.
Crystal has lost more than 100 pounds and has some more to lose. She's ecstatic about her progress.
"I feel like a whole new person," Crystal says. ""It's been the best decision I could have ever made. Looking back on it – last year, I never would have guessed I would be here."