Our Team
Atlantic General Diabetes and Endocrinology Center is staffed by a team of specialists including a board certified endocrinologist, a registered dietitian, a dedicated pharmacist and certified diabetes educators.
Faustino Macuha, MD
Board Certified Endocrinologist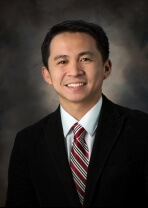 Dr. Macuha joined Atlantic General Health System in 2017 to provide care for patients with diabetes, thyroid, adrenal, and other hormone and metabolic disorders in Ocean Pines. Dr. Macuha is past medical director for the Center for Diabetes and Endocrinology at University of Maryland Shore Regional Health at Easton and completed his residency in Internal Medicine at Lenox Hill Hospital in New York. He provides care to patients in Ocean Pines through the Atlantic General Diabetes Center as well as to patients with other metabolic and endocrine disorders. Dr. Macuha is dual certified in endocrinology and internal medicine by the American Board of Internal Medicine.
To make an appointment, please call Atlantic General Primary Care and Endocrinology at (410) 208-9761.
---
Darlene Jameson, MPH, RD, CDCES
Diabetes Education Coordinator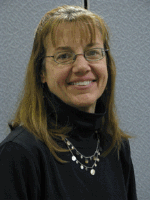 Darlene Jameson, a Registered Dietitian and Certified Diabetes Educator, has provided education and counseling for nutrition and diabetes in our community for the past 20 years. She served as the Director of Nutrition Services for Atlantic General Hospital prior to her current position at Atlantic General Diabetes Center. She frequently speaks at community events and writes articles for local publications. Darlene holds a bachelor's degree in biology from the University of Rochester, NY, and a master's degree in public health nutrition from the University of North Carolina, Chapel Hill.