Healthway Drive Community Garden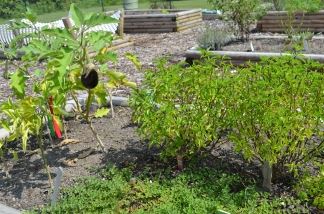 The Healthway Drive Community Garden was initiated by Atlantic General Hospital, in partnership with the Worcester County Health Department and Berlin Nursing and Rehabilitation Center, to help members of the community gain more access to nutritious food options. The garden is a great opportunity to incorporate physical activity and nutritious food options into your day to day life.
Progress in the garden depends on volunteers and donor/fundraising financial support. The garden is open to the public from dawn to dusk for anyone who wants to donate their time and gardening skills!
All produce from the garden is free for the taking, so come pick a weed and take what you need!