Board of Trustees
You may contact any member of the Atlantic General Hospital Board of Trustees by writing to the member at the following address:
Atlantic General Hospital Board of Trustees
9733 Healthway Drive
Berlin, MD 21811-1151
​Charlotte Kerbin Cathell, Chair
Charlotte Kerbin Cathell was first sworn into office as the Register of Wills for Worcester County on December 3, 1998, retiring in 2018. A lifelong resident of Worcester County, Charlotte is married to Judge Dale R. Cathell (retired). She is member of the Atlantic General Hospital Foundation and the Corporate Board. Charlotte was a founder and president of Worcester County G.O.L.D. (Giving Other Lives Dignity), a former long-time member and president of the Worcester County Commission for Women and is on the board of directors of Taylor Bank. Charlotte has resided in Ocean Pines for more than 40 years and is the first countywide-elected official from Ocean Pines. She was named the Citizen of the Year by the Ocean Pines Chamber of Commerce in 2019.
Doug Cook, Vice Chair
Doug Cook has been named Vice Chairman of the Board of Trustees. He is the Chief Lending Officer and Executive Vice President at Calvin B. Taylor Banking Company. Over the years, Doug has been involved in Atlantic General Hospital by serving on the Finance Committee and also on the board for AGH ImmediCare. Doug also serves as a trustee member for the Life Crisis Center. He holds a Master of Business Administration degree from Salisbury University and a Bachelor of Science degree in finance from Regis University. He served in the United States Army as well. Doug and his wife, Lisa, have two children, Garrett and Austin.
Chris Woodley
Chris Woodley, who is a partner at the law firm of Williams, Moore, Shockley & Harrison, LLP, has been appointed to the Board of Trustees at Atlantic General Hospital. A native of New Hampshire, Chris attended Wheaton College in Norton, MA before graduating from The Dickinson School of Law, in Carlisle, PA and moving to the Shore in 1998. In addition to his service to Atlantic General, Chris currently serves on the Board of Directors of Worcester County G.O.L.D., the Greater Ocean City Chamber of Commerce, and the Worcester County Public Schools Education Foundation. He previously served on the Board of Directors of Coastal Hospice and Palliative Care. Chris resides in Ocean City with his wife, Darlah, and two children, Samuel and Lydia.
Aaron Finney, Treasurer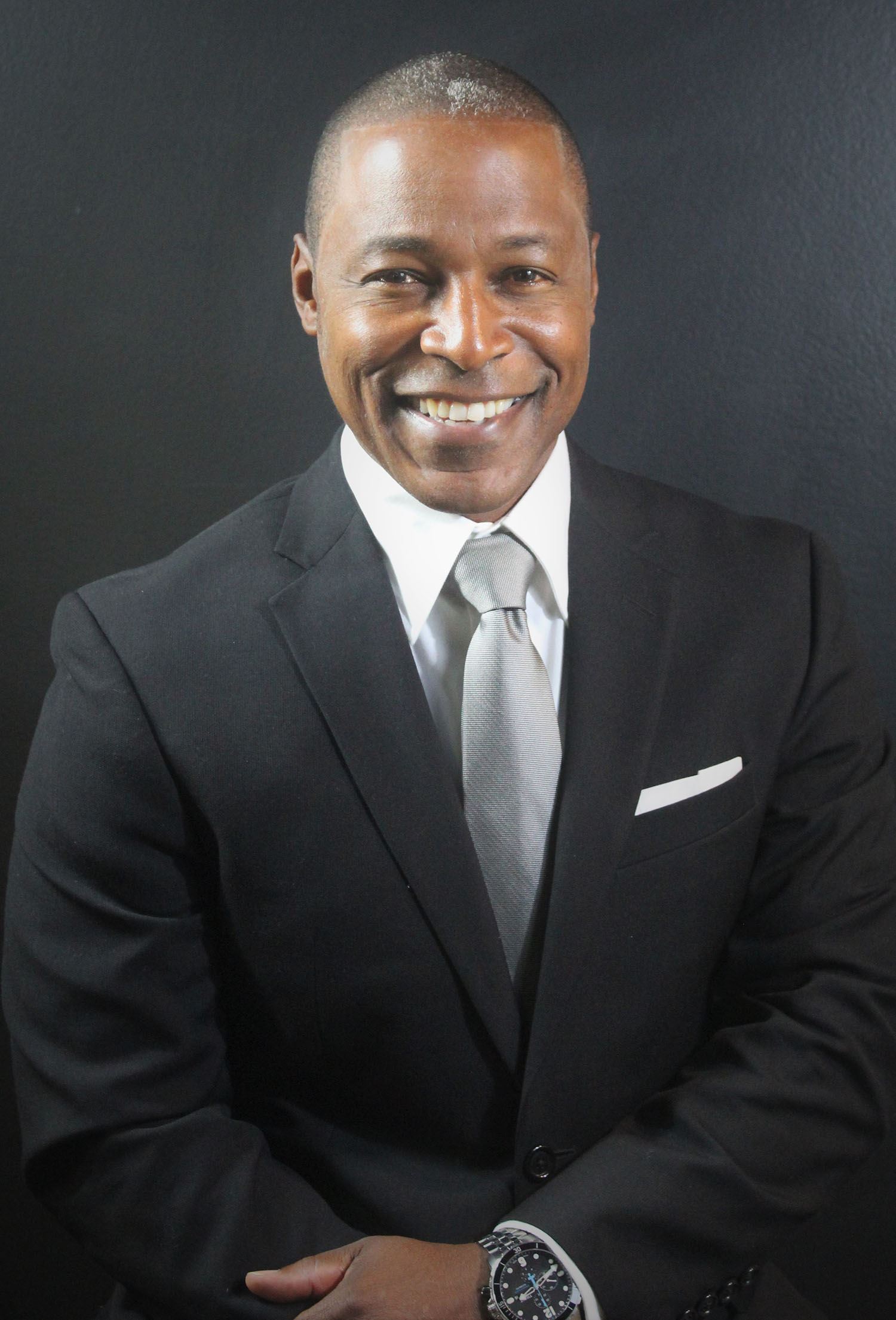 Aaron Finney was appointed to the Atlantic General Hospital Board of Trustees in 2020 and serves on the Finance Committee and the Information Technology Steering Committee. A native of the Eastern Shore of Virginia, Aaron returned to the area in 2000 with his wife, Kellie, and child to live in Ocean Pines, MD. He is President and CEO of TRGroup, Inc., a United States SBA certified information technology and security consulting firm that is focused on helping government and commercial institutions operate more efficiently and securely in today's marketplace. Over the years he has demonstrated his love for helping others by volunteering for a number of organizations, currently dedicating over 70 hours per month in various outreach programs and hospital initiatives. He also serves on the Wor-Wic Community College Computer Studies Program Advisory Committee and the Parkside Career and Technical Education Program Advisory Committee, as well as other technical steering committees. Aaron began supporting the hospital as an Atlantic General Hospital Foundation member, before serving on the Foundation Board of Directors for six years. He continually looks for opportunities to serve the hospital, the local community, and those around him. In his "spare" time he enjoys traveling with his family, surfing, boating, and working out.
​Greg Shockley, Past Chair
Greg Shockley, owner of Shenanigan's Irish Pub in Ocean City, Md., was the 2012 recipient of the Paul Hazard Award, named after one of the original Ocean City Hotel-Motel-Restaurant Association (OCHMRA) members. Shockley is a founding member of the Boardwalk Development Association, helping to implement $5 million in boardwalk improvements, and serves on the Maryland tourism development board. He has also served as president of the Ocean City Development Corporation and the OCHMRA. Shockley was named chair of the Board of Trustees at Atlantic General Hospital in November 2018.
Jon M. Andes, Ed. D.
Dr. Jon Andes, Professor of Practice at Salisbury University is also Executive Director of the Eastern Shore of Maryland Educational Consortium. He is a member of the American Association of School Administrators and American Association of Supervision and Curriculum Development. Andes holds a Doctorate of Education from the University of Maryland College Park and is very active in local community organizations including the Snow Hill Rotary Club, Boy Scouts of America, Delmarva Pets on Wheels, and Ocean City Pipes and Drums. He earned the Boy Scouts of America Eagle Scout and God and Country Awards and was named a National Distinguished Eagle Scout and Maryland Superintendent of the Year. Andes adds, "serving on the Board of Atlantic General Hospital provides me with an opportunity to give back to the community that has given so much to my family."
Vonnie Brown, Ph.D., R.N.
Voncelia (Vonnie) Brown is a retired member of the nursing faculty at Salisbury University and a lifelong resident of the Eastern Shore. A graduate of Wicomico Senior High School, Vonnie left the Shore briefly to begin her nursing education at Union Memorial Hospital in Baltimore. She went on to earn her bachelor's degree and her master's degree in nursing from University of Maryland. She also earned a doctorate in human development from University of Maryland. She is passionate about the health and wellness of rural populations, and from very early in her career she recognized the importance of nurses entering academia to foster the professional development of future nurses. Vonnie sits on the Board of Worcester County Social Services and the Board of Somerset Community Services, and she's active at St. Peter's Lutheran Church, in Ocean City. She and her husband, Charlie, live in Berlin and have two sons, Matthew and Nathaniel.

Cory Carpenter, M.D., Chief of Staff
Cory Carpenter, M.D. is Chief of Staff at Atlantic General Hospital and currently holds a position with Emergency Services Associates, PA and is board certified in Emergency Medicine. A graduate of the U.S. Coast Guard Academy, he received his Medical Doctorate from Medical College of Georgia. Dr. Carpenter moved to the area with his family in 2006 and practices at Atlantic General Hospital and TidalHealth.
​​​Will E. Esham, III
William E. Esham, III is an attorney with Ayres, Jenkins, Gordy & Almand, P.A. Will graduated with from Washington & Lee University in 1987. He was admitted to the bar in 1991 after obtaining his law degree from University of Baltimore. He served as law clerk to the Honorable William R. Buchanan, Sr., and in Circuit Court for Baltimore County, Maryland, and is a member of the Worcester County and Maryland State Bar Associations. In addition to serving on the Board of Trustees at Atlantic General, Will is a member of the Board of Trustees of Worcester Preparatory School, the Board of Directors of Ocean City Golf Club, attorney for the Ocean City Planning and Zoning Commission and past president of St. Martin's Church Foundation.
Todd Ferrante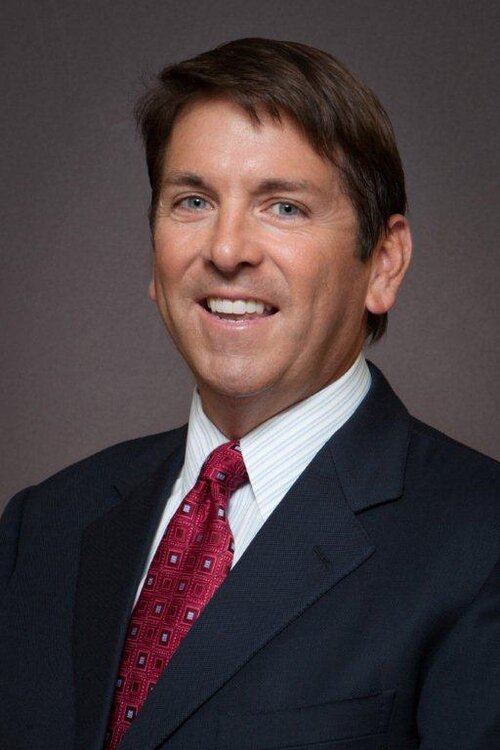 J. Steven Green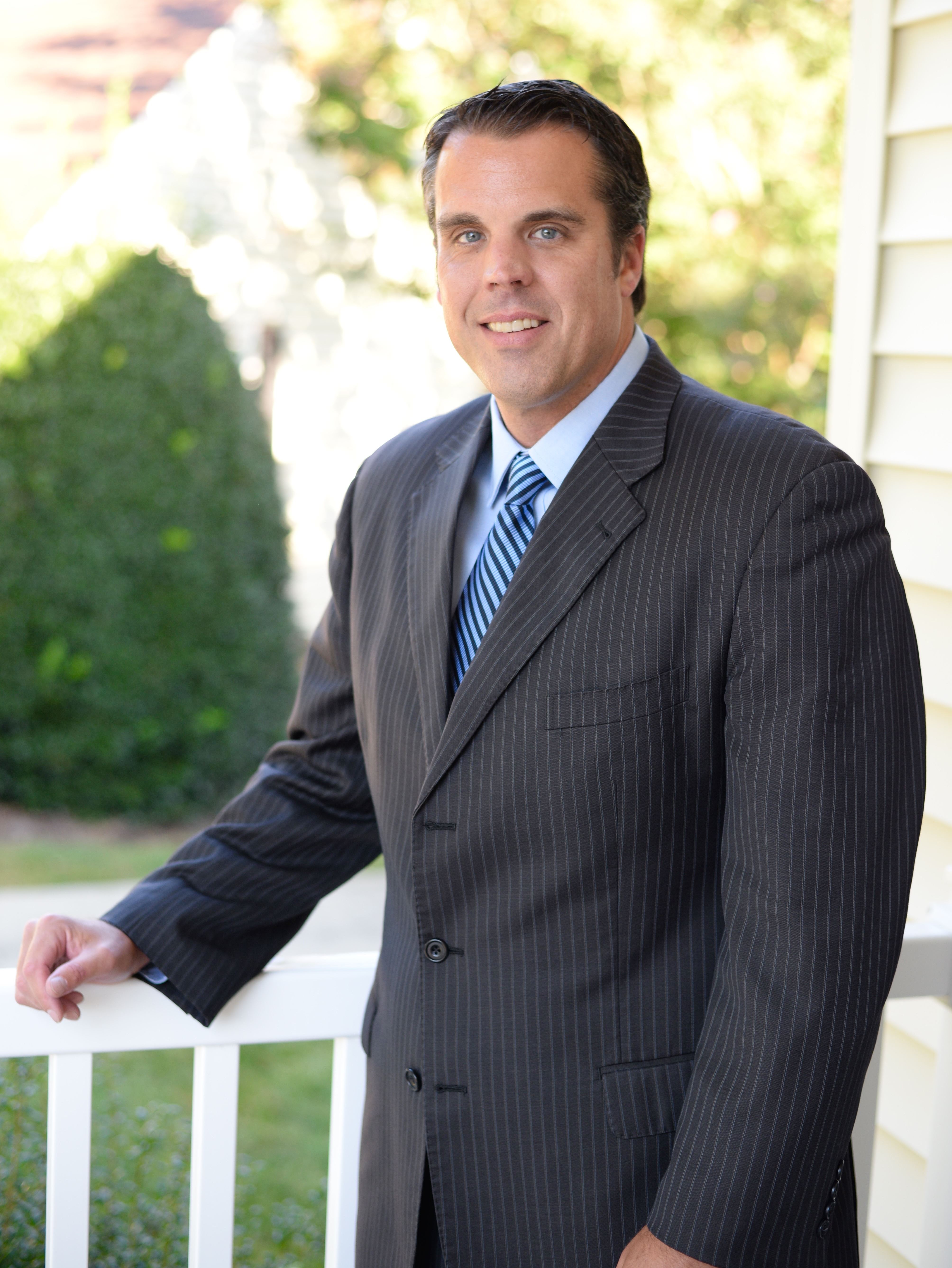 Steve Green joined the Atlantic General Hospital Foundation in 2012, becoming a Board member in 2014. After serving as chair of the Membership Committee for seven years and Foundation vice chair for two years, Steve is now the chair of the Foundation. Steve's involvement with Atlantic General started on a personal level. His youngest son, who has autism, experienced a severe acute dystonic reaction to a prescription years ago. With Atlantic General's ER just one mile from his home, he and his wife were able to be educated immediately about the seizure he was having. The quick diagnosis of a bad reaction to a medicine and speedy treatment quelled a very traumatic experience for his family. In fact, within two hours of the reaction occurring, everyone returned home safe and sound, all thanks to the superior care of the ER team. It's this first-hand experience and awareness of how critical a community hospital is for everyone that fuels his passion to volunteer at Atlantic General. As for his day job, Steve has been the publisher and editor of The Dispatch newspaper for 24 years. When not working at his community newspaper or carrying out volunteer responsibilities for AGH and other organizations, Steve can be found with his family on the beach, swimming in any type of water and on the sidelines of his kids' games and activities.
Rebecca Jones
Rebecca Jones is a Salisbury University graduate, earning a Bachelor of Science Degree in Nursing, with a minor in Psychology, in 1996 and a Master of Science Degree in Nursing-Leadership in 2008. Her areas of expertise include leadership and systems training, policy development, and program and financial planning and management. With 16 years of experience in community health with the Worcester County Health Department, she currently represents the Health Department on the Worcester County Commission on Aging Board of Directors. She is also part of the outstanding Care Coordination Team whose standards of excellence and innovation earned the Worcester County Health Department national accreditation through the Public Health Accreditation Board in 2014-making it one of the first health departments to be accredited in Maryland. Rebecca and her husband, Lewis, have been married for 20 years. They have one daughter and reside in Newark, MD.
Jay Knerr
For Jay Knerr, owner of The Kite Loft, giving back to the community that he lives in has been vitally important to him. He has been involved in many organizations over the years, serving as a president of the Ocean City Development Corporation as well as the Ocean City Chamber of Commerce and vice chairman of the Worcester County Planning Commission, sitting on the Paramedic Foundation Board of Directors and participating on the Board of Zoning Appeals for the Town of Berlin before joining the Board of Trustees of Atlantic General Hospital. Jay studied computer science at Salisbury University and purchased the Kite Loft in 2007, maintaining its presence as a boardwalk landmark and authority for kite enthusiasts around the world. He and his wife, Mary Lynn, have a daughter, Casey, and reside in Berlin.
​Tom Mears
Tom Mears, Market Executive at Shore United Bank since 2017, is responsible for business development in the Lower Eastern Shore (Worcester, Wicomico, Somerset and Accomack counties). Tom graduated from Virginia Polytechnic Institute and State University with a B.S. in Economics. Tom also graduated from the University of Maryland Banking School, University of Oklahoma Commercial Banking School and Leadership Maryland. Throughout his extensive career, he has held various positions that revolved around assisting clients with their financial needs. Tom, father of two older sons, resides in Berlin with his wife Laura.
​ Kevin Myers
Kevin E. Myers has been appointed to the AGH Board of Trustees. A resident of the West Ocean City/Berlin area, Kevin is the internal certified public accountant and tax advisor for The Oxford Companies. He is a graduate of the University of Maryland, where he earned his B.S. in accounting. He completed his master's in taxation from Georgetown University. Kevin began supporting Atlantic General when he joined the AGH Foundation in 2020 and currently serves on the Foundation Board.
Dale Smack
John (Dale) Smack, a Berlin native and Stephen Decatur High School alum, started his career in law enforcement in 1987 with the Ocean City Police Department. He was a seasonal officer before being hired full-time with the Worcester County Sheriff's Office. After 29 years, Smack retired from this office in July of 2016 while holding the rank of Chief Deputy. In addition, Smack served as a commander in Patrol, SWAT and Special Operations. He received additional training from the University of Louisville, Southern Police Institute and FBI Law Enforcement Executive Development. Smack was elected as an Orphan's Court Judge in 2006, 2010, and 2014 for Worcester County. In 2014, Smack was appointed by Governor Hogan as the Chief Judge for the Worcester County Orphans' Court. Just two years later, Governor Hogan appointed Smack as a Maryland Parole Commissioner for the Maryland Department of Public Safety and Correctional Services. Outside of his career, Smack has served his community by holding the position as a member of the Board of Directors and also as President for several organizations. Smack and his wife Sheryl still live in the area. They have two sons, Brandon Smack and Sidney Douglas, and a grandchild named Jason Douglas. In his free time, Smack enjoys music, cooking, and volunteer work at his church, St. Paul United Methodist Men's Ministry.
Philip Spinuzza, DO
Philip Spinuzza, D.O., practices at Atlantic Orthopaedics, in Berlin, and provides joint replacement and repair surgeries at Atlantic General Hospital's Center for Joint Surgery. Dr. Spinuzza has more than 30 years of experience and has been affiliated with Atlantic General since 2004. He is a graduate of the Philadelphia College of Osteopathic Medicine, where he also completed his internship and residency. He completed his fellowship at the Presbyterian Medical Center of Philadelphia and is board certified by the American Osteopathic Board of Orthopedic Surgery.
Steven E. Sweigert
Steven E. Sweigert, financial advisor and partner with Mitchell and Hastings Financial Services, assists his clients find financial prosperity. Steven graduated from Bloomsburg University with a B.S. in Economics, and has professionally earned the Chartered Retirement Planning Counselor designation from the College for Financial Planning. He is also a Registered Representative and Investment Advisor Representative with Cambridge Investment Research, Inc.
Steven joined the Board of Trustees in 2022, but has been involved with the hospital for many years. Along with being a Board of Trustees member, Steven also serves on the Atlantic General Hospital Foundation Board. Steven plays a very active role within the Foundation, and continues to co-chair the annual Robert E. Warfield Memorial Fall Golf Classic. A believer in serving his community, Steven also serves on the Ocean Pines Chamber of Commerce Board currently as Past Chair and on his Home Owner Association's Board as the President of Colonial Village in Ocean Pines.
Steven and his wife Kristen have two children, Charles and Kennedy.
Annette Wallace, Ed.D.
Annette Wallace is a passionate and vocal supporter of youth development and community building, both personally and professionally, having taught and served in administrator roles in the Worcester County Public Schools since 2003. Born and raised on the Eastern Shore, Annette began her career as a math teacher at Stephen Decatur High School, rising quickly through the ranks to become principal of Pocomoke High School in 2012 and Chief Operating and Academic Officer for grades 9-12 at the Worcester County Board of Education in 2018. Aside from her responsibilities for Worcester County Public Schools, Annette is an adjunct professor for Salisbury University's master's program and University of Maryland Eastern Shore's doctorate program. In addition to sitting on Atlantic General Hospital's Board of Trustees, she has served on the Board of Directors for Salisbury University's Varsity Club, the United Way, and Junior Achievement. Annette lives in her hometown of Snow Hill, where she is a lifelong member and Sunday school teacher at Spence Baptist Church.