Hospitalists
Atlantic General Hospital provides the around-the-clock care of a team of hospitalists — physicians who dedicate their time solely to the care of those patients who are admitted to the hospital.
Providing hospitalists ensures that a member of the medical staff is always close by, continuously monitoring a patient's progress to promote a smooth recovery.
Just What Is a Hospitalist?
A hospitalist is a physician who specializes in caring for patients in the hospital. Most hospitalists are internal medicine or family medicine physicians. Some are trained as specialists in pulmonary/critical care medicine or other specialties.
What Are the Advantages of Hospitalist Care?
Hospitalists keep a close eye on you. In case of emergency, your hospitalist is never very far. That's because he or she works only in the hospital and will see you more than once a day, if needed. Your hospitalist knows every specialist and department in the hospital and will assist you through a smooth and speedy recovery process by following up on tests and adjusting your treatment regimen throughout the day as needed.
Hospitalists are available to answer your family's questions. Hospitalists are here to provide answers in person whenever possible. Because hospitalists are based in the hospital, they can spend time talking to you and your family about your care. There's never a more important time to communicate about your care than when you're in the hospital.
Hospitalists allow primary care physicians to be more available to you when you're not in the hospital, freeing them to devote more time to keeping you and your family healthy.
How Does a Hospitalist Know About Patients?
Hospitalists talk to primary care physicians and make every effort to obtain pertinent records from them. At the time of admission, the hospitalist and your primary care physician will discuss your condition. The process is similar to what your physician does when referring you to a specialist for another opinion or for tests and treatment.
During the course of hospitalization, the hospitalist and primary care physician may talk further regarding your treatment. At discharge, the hospitalist will communicate with your primary care physician to discuss your further treatment needs, help arrange follow-up care, and prescribe the necessary medications. The hospitalist will also send your hospital records to your primary care physician.
Atlantic General's Hospitalists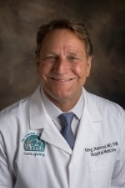 Gregory W. Stamnas, M.D., FHM
Gregory W. Stamnas, M.D., FHM is the medical director of the hospitalist program at Atlantic General Hospital. A graduate of Emory University School of Medicine in Atlanta, Ga., he completed his residency in Family Practice at Rome Family Medicine Program in Rome, Ga., and is certified by the American Board of Family Practice. He served his country as a Major in the United States Air Force, where he was a family physician. He lives in Ocean Pines with his wife, Eileen, and daughter, Alex, and enjoys sailing, hiking and outdoor activities.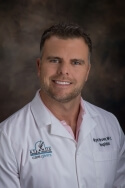 Ryan Brown, NP-C
Ryan Brown, NP-C, earned his bachelor of science in nursing from University of Delaware and Beebe School of Nursing before completing his master's degree in nursing from Wilmington University. He has six years of experience in the family medicine and nephrology and is board certified in family practice. Ryan is a member of the American Association of Nurse Practitioners and the Beebe Alumni Association. In his spare time, he enjoys fishing, boating and aviation and is a member of the Aircraft Owners and Pilots Association. Ryan lives in Millsboro with his wife, Anne, their four children and a Great Dane.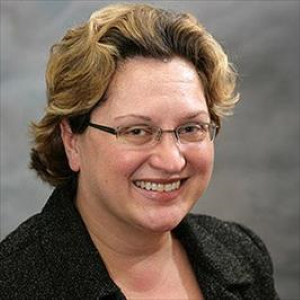 Roumiana Caldwell, MD
Dr. Roumiana Caldwell, joined the hospitalist team in 2020. She completed her residency in internal medicine at Bronx Lebanon Hospital Center in Bronx, New York, after finishing medical school at the Medical Academy in Sofia, Bulgaria. Dr. Caldwell is board certified in internal medicine.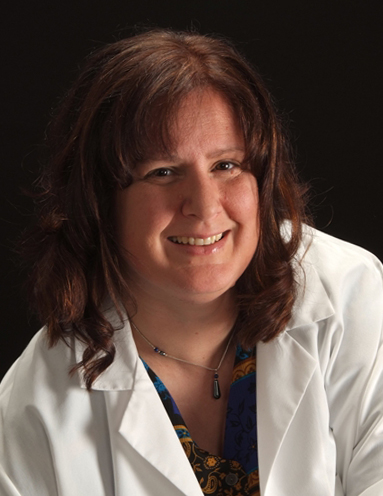 Diane Ceruzzi, DO
Diane Ceruzzi, DO, is board certified in family medicine through the American College of Osteopathic Family Physicians. She joined Atlantic General Hospital and Health System in 2009 to provide outpatient family medicine and wound care before transitioning to the hospitalist team. Dr. Ceruzzi received her medical degree from Kirksville College of Osteopathic Medicine and completed her residency in family medicine at Genesys Flint Osteopathic Hospital in Flint, Michigan.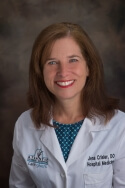 Jena Crisler, D.O.
Jena Crisler, DO, board certified in internal medicine, joined Atlantic General Hospital in January 2014 as a member of the Hospitalist team. She trained at Johns Hopkins Program of Internal Medicine at Sinai Hospital in Baltimore after completing her osteopathic internship at Palmetto General Hospital. She graduated from Nova Southeastern College of Osteopathic Medicine. Dr Crisler is passionate about providing general medical care in a community hospital setting. She believes everyone deserves access to health care, and she participates in medical missions, most recently to Guatemala.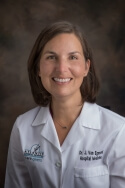 Juliet van Egmond, M.D.
Juliet van Egmond, M.D. graduated from the University of Oklahoma School of Medicine. She completed her residency in General Internal Medicine at Johns Hopkins Bayview Medical Center in Baltimore, Md. and is board certified in Internal Medicine. She has been working as a Hospitalist at Atlantic General Hospital since 2005.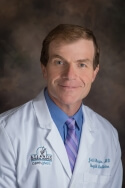 John Gillespie, M.D.
John Gillespie, M.D. graduated with honors from Johns Hopkins University and earned his M.D. from the University of Pittsburgh School of Medicine. After completing a family medicine residency at Chestnut Hill Hospital in Philadelphia, he served on the faculty of the residency program for 6 years before relocating to the Ocean City area. He then worked locally as a full-time primary care doctor and part-time hospitalist for 4 years before joining the hospitalist team at AGH as a full-time member in 2010. In addition to his professional duties as a hospitalist, he also serves as a delegate for the Maryland State Medical Society.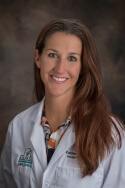 Kathleen Henley, D.O.
Dr. Henley is originally from Broomall, Pennsylvania. She completed her undergraduate degree in Biology from Shippensburg University and her medical degree from Philadelphia College of Osteopathic Medicine. She completed her family medicine residency at Penn State Health St. Joseph Medical Center, and is board certified in Family Medicine and Osteopathic Manipulative Medicine.
Additionally at Atlantic General Hospital, she serves as the utilization review and clinical documentation improvement physician advisor. Regionally, she serves as the Maryland delegate on the board of trustees for the Pennsylvania Osteopathic Family Physicians Society, and is on several committees with the American College of Osteopathic Family Physicians.
In her free time, Dr. Henley enjoys running, playing tennis and watching the Phillies with her husband, Ian, and their two cats.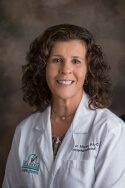 Karen Montella, PA-C
Karen Montella, PA-C is a graduate of Saint Vincent Catholic Medical Centers of Brooklyn & Queens Physician Assistant program in affiliation with St. John's University, 2001 with clinical rotations throughout New York City serving Bronx, Brooklyn, and Queens. Karen worked as a Physician Assistant in the cardiac cath lab and on the telemetry services at Lenox Hill Hospital, NYC and Winthrop University Hospital, Mineola, NY. Prior to moving to Maryland, Karen worked in cardiology and internal medicine for 6 years with North Shore Long Island Jewish hospital system working both in outpatient and inpatient care managing a varied patient population with focus in cardiovascular medicine. She performed outpatient nuclear stress testing, hospital rounds, consults for North Shore LIJ's Massapequa Heart Associates. Karen and her husband Joseph DiMartino moved to Maryland after Joseph retired from the New York City Fire Department. In their spare time, they enjoy their two dogs, golf, boating, target and trap shooting.
Raphael Dodoo M.D.
Raphael Dodoo M.D., is board certified in internal medicine. After graduating from medical school at the University of Ghana, he completed residency at Good Samaritan Hospital, in Baltimore. Dr. Dodoo has been providing hospitalist care at Atlantic General Hospital since 2019.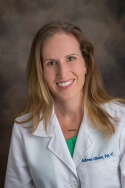 Aubree Olson, PA-C
Aubree Olson, PA-C earned a Master of Medical Science and Bachelor of Arts in Biology from Arcadia University in Glenside, PA. She is certified by the National Commission on Certification of Physician Assistants and licensed by the Maryland Board of Physicians. Aubree is a member of the American Academy of Physician Assistants and Maryland Academy of Physician Assistants. Aubree works with the Hospitalist team to care for acutely ill patients on both the general medicine and surgical floors./p>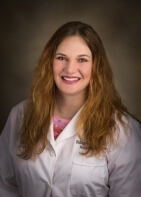 DiAngela Prunesti, DO
Dr. DiAngela Prunesti is a West Virginia native and graduated from West Virginia School of Osteopathic Medicine. She completed her residency training in Morgantown, West Virginia, and Southeastern Pennsylvania. She decided to move to Berlin, Maryland to continue her passion for community medicine. The best part about her job is when she gets to witness her patients getting better, and getting to know each patient as well as their families. She enjoys long walks on the beach, soccer, and rollerblading. She loves spending quality time with her family and friends.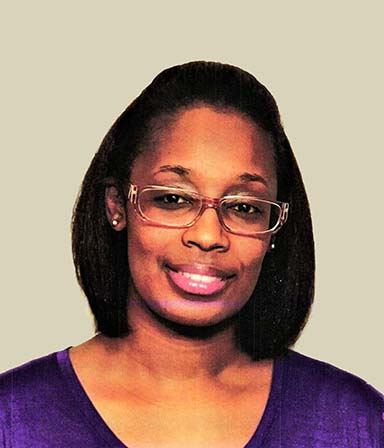 LaToya Stewart, CRNP
Nurse Practitioner LaToya Stewart joined the hospitalist team in February 2020. After caring for patients as a registered nurse for 11 years, LaToya studied adult gerontological acute care at University of South Alabama, in Mobile, to become a nurse practitioner in 2018. She is certified as an adult-gerontology acute care nurse practitioner by the American Association of Critical Care Nurses.
Mark Strong, M.D.
Mark Strong, MD, joined the hospitalist team in 2018, bringing more than 20 years of experience to the patients of Atlantic General Hospital. Dr. Strong earned his medical degree at Howard University College of Medicine and completed his residency in internal medicine at Washington Hospital Center.