Meet the Team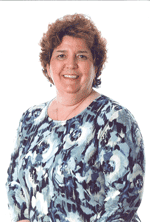 Nicki Akstinas, CRNP
Nicki Akstinas, CRNP, completed her nurse practitioner studies through Harbor/UCLA Medical Center in Torrance Ca., in 2005, and she brings more than 35 years of GYN nursing experience to her patients. She specializes in family planning. Ms. Akstinas has her nurse practitioner certification through the National Certification Corporation. Fluent in Spanish, she also holds a certification from the state of California for bilingual medical terminology.
Nicki provides care at the Atlantic General Women's Health Center in West Ocean City.
---
Lisa Bayles, DNP, CRNP, RN, MSN
Lisa Bayles has been serving as a nurse practitioner and specializing in women's health in Worcester County for over 20 years. Her focus is in gynecological services for adolescents, adults and geriatric patients. Bayles received her medical education at Salisbury University and training at Planned Parenthood of Maryland/University of Pennsylvania and Salisbury University. She is a member of the American Society for Colposcopy and Cervical Pathology and trained as a nurse colposcopist.
Lisa provides care the Atlantic General Women's Health Center in West Ocean City.
---
​
​

Christine Neto, M.D., F.A.C.O.G
Dr. Christine Neto, a board-certified OB/GYN with 20 years of experience, provides gynecologic services at Atlantic General Health System's Ocean Pines Primary Care and Women's Health office and Pocomoke Medical Center. Neto practiced in Salisbury for 9 years prior to joining Atlantic General Women's Health, and has served on various committees at Atlantic General Hospital and Peninsula Regional Medical Center. A resident of the Eastern Shore for over 15 years, she graduated from the State University of New York at Stony Brook School of Medicine and completed her residency in obstetrics and gynecology at Maryland General Hospital in Baltimore.
Dr. Neto provides care at Atlantic General Women's Health Center in West Ocean City as well as Atlantic General Primary and Specialty Care in Pocomoke.
Dr. Neto is accepting new patients. To make your appointment call (443) 728-1050.