Facing the Unexpected... Together (Patient Testimonial)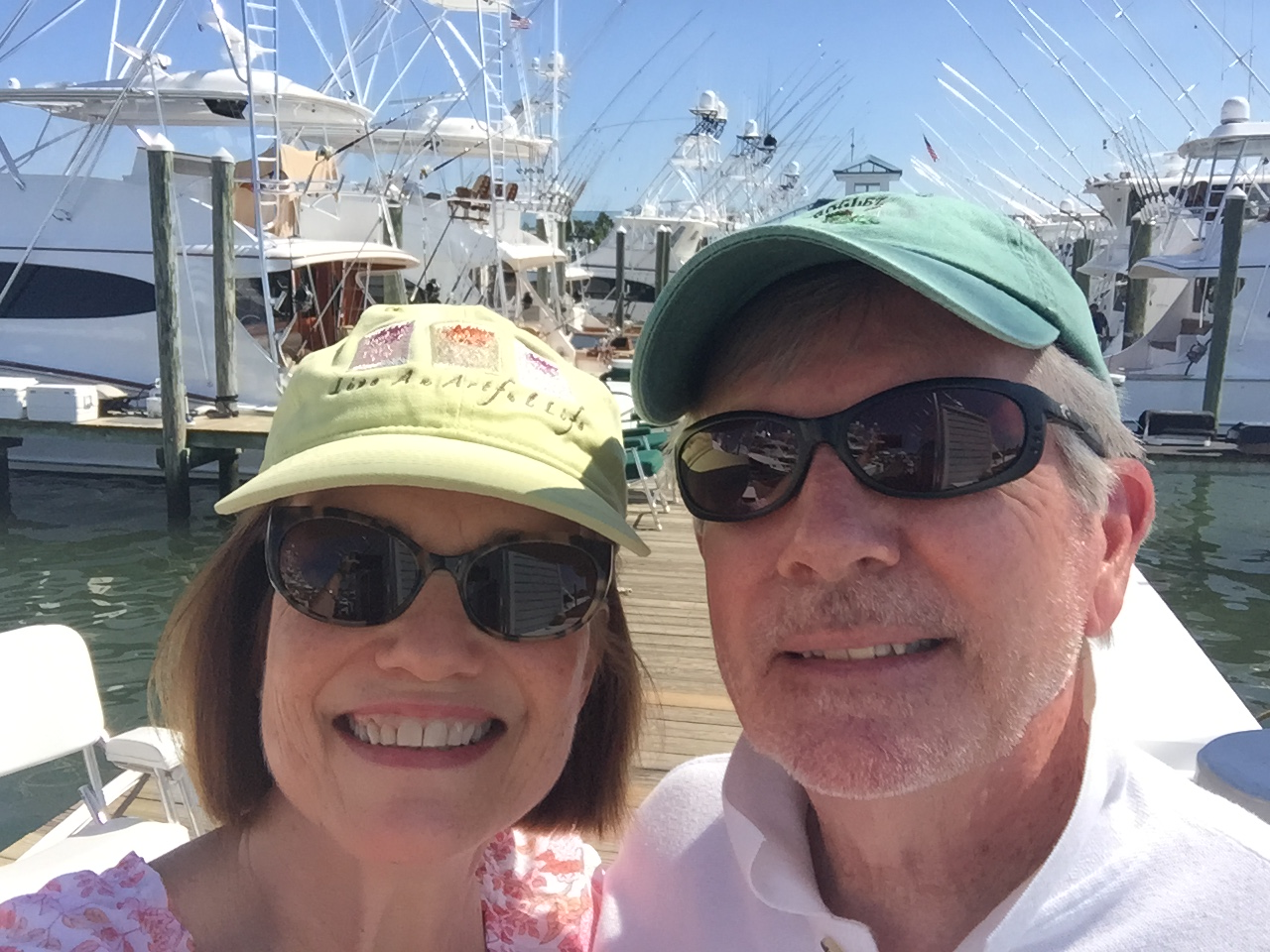 In winter of 2021, Daniel Legge began to experience severe back pain, so he consulted his primary care provider, Allison Diesel, PA-C. After close examination, she recommended he see an orthopedic specialist, along with an oncologist, so they could pinpoint the problem.
"But I don't have cancer, I have a back problem," Daniel recounted. Nevertheless, he scheduled an appointment with Dr. Rabindra Paul at the Burbage Regional Cancer Care Center.
After reviewing Daniel's blood panel, Dr. Paul was able to diagnose the problem almost immediately - multiple myeloma, a form of cancer that affects plasma cells in bone marrow. Dr. Paul then ordered an MRI to determine the extent of the lesion or lesions on Daniel's lower spine.
"I was brought into the treatment center by wheelchair. I really wasn't able to walk any distance."
After two weeks, with the help of radiation oncologist Dr. Manoj Jain and attentive care from nurse practitioner Paige Wildmann, Daniel was cured of that lesion and started on cancer treatment injections. Just two months later, he started into remission.
"The first day that I saw Dr. Paul, Dr. Jain and Paige Wildmann, Dr. Paul put his hand on my shoulder and said, 'we're going to get you fixed up.' It was very powerful. And they did – they did fix me up."
Daniel, like many, is not originally from the Lower Eastern Shore. He moved here in 2019. He was raised in Northern Virginia, which is a whole different world compared to the tight-knit, community-oriented
atmosphere on this side of the Chesapeake.
When faced with a cancer diagnosis, one of the first thoughts that come to mind is to find the right place for care. Prior to finding the Burbage Regional Cancer Care Center, Daniel and his wife, Robyn, considered making the trip back to Northern Virginia to seek cancer treatment.
"There, they have great hospitals, they have great doctors, but it's evident that the doctors have an agenda of turning people. You feel like a number. They have so many treatments with so many patients, and there's an agenda to get everything done – to get them in and out as quickly as possible. To think that you're going to have a personal relationship with someone there – for them to know who you are – or that you're going to be able to get through the phone tree is just not realistic. That's not the case at RCCC at all - it's all personal."
This personalized touch is what led Daniel and Robyn to stay in the area for cancer treatment. Those
who are battling cancer understand that the emotional toll can be just as taxing as the physical element, and being truly seen and heard by one's health care team can work wonders on the body and mind.
"There's a big…big…BIG difference. There's a personal interest in the people there. I watch sometimes as other people come in, and Harmony, of course, knows everyone by name. She knows my wife; she asks about her. There's just a personal relationship that you don't have in a big city - that you don't have in a major metropolitan cancer center."
Throughout Daniel's treatment, he and his wife created and maintained strong relationships with everyone at the Burbage Regional Cancer Care Center. So much so that one of the nurses, Guy, even provided Daniel with his personal cell phone number in case he ever needed to reach out. This level of personal care and genuine interest in his health and wellbeing was profound to Daniel.
"It's something that I'm not used to. If I were in this program in Virginia, I don't think I'd ever see the same person twice, the physician may come in and talk to me for 5 minutes, then leave, and the infusion center would be staffed by people who are rotating all the time. So it's just entirely different."
Patients of the Burbage Regional Cancer Care Center are not treated as just a number. No two patients
are the same; they have their own stories, families, interests and hobbies, and the staff recognize
that.
With this personalized, community-oriented, approach being coupled with the sound expertise of Dr.
Paul, Dr. Jain, Paige Wildmann, CRNP, and their supporting staff, it's no surprise that patients feel
comfortable and confident with the care they receive.
"I will have cancer the rest of my life, but I am in remission now. There isn't a cure for multiple
myeloma, but there is treatment. I'm grateful to have found Dr. Paul, Dr. Jain, Paige Wildmann and
the rest of the Burbage Regional Cancer Care Center team. I'm getting exceptional treatment right down the road from me… right where I live."
For Daniel, facing his cancer diagnosis was difficult, daunting and ultimately scary. The thought of having to travel multiple hours for treatment seemed to be an unbearable necessity. But, upon his initial consultation, he knew that he could trust the team of cancer care experts at the local Burbage Regional Cancer Care Center.
"This is an asset that the people in this community have. I hope they don't have to use it, but if they do,
it's a wonderful place to go. It's wonderful, competent care."