Osteopathic Manipulative Therapy
Atlantic General Hospital Integrative Health Services now offers osteopathic manipulative therapy (OMT) in Berlin, Maryland.
OMT is literally hands-on care...moving muscles, connective tissues and joints to treat injuries and manage or relieve a variety of symptoms. OMT can often reduce or eliminate the need for medication.
In addition to easing muscle pain, OMT can help patients with:
asthma
sinus disorders
carpal tunnel syndrome
migraines
menstrual pain
digestive issues
...and more
OMT is covered by most insurances. A referral from your physician is needed. For more information, call (410) 641-3340.
Deborah Conran, DO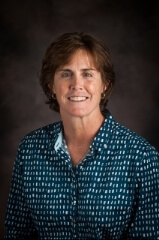 Dr. Deborah Conran joined Atlantic General Health System in 2007 to provide primary care to the communities of Worcester County. In early 2017, she joined the staff of the Integrative Health Program at Atlantic General Hospital and began her osteopathic manipulative therapy (OMT) practice in December of 2017. Dr. Conran received her bachelor's degree from George Washington University and received her doctorate of osteopathy from the University of Osteopathic Medicine and Health Sciences in Des Moines, Iowa. She completed her family practice residency at Florida Hospital East Orlando in Orlando, Fla.
Appointments can be scheduled for OMT services by calling (410) 641-3340.