Meet Our Team
Our Medical Staff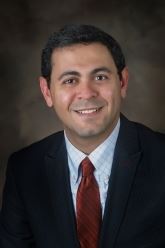 Wadid Y. Zaky, M.D., Anesthesiology and Pain Management
Dual-certified in pain management and anesthesiology by the American Board of Anæsthesiology, Dr. Zaky brings a wealth of experience to his role as head of Atlantic General Pain Center.
His prior appointments include serving as assistant professor of anesthesiology and pain medicine at Virginia Tech Carilion School of Medicine in Roanoke, VA. He completed a fellowship in neuromodulation at King's College, London, as well as a fellowship in pain management at University of Pittsburgh. His anesthesiology residency was with Brookdale University Medical Center.
Appointments can be made by referral. The center can be reached by calling (410) 629-6469.