Retired Nurses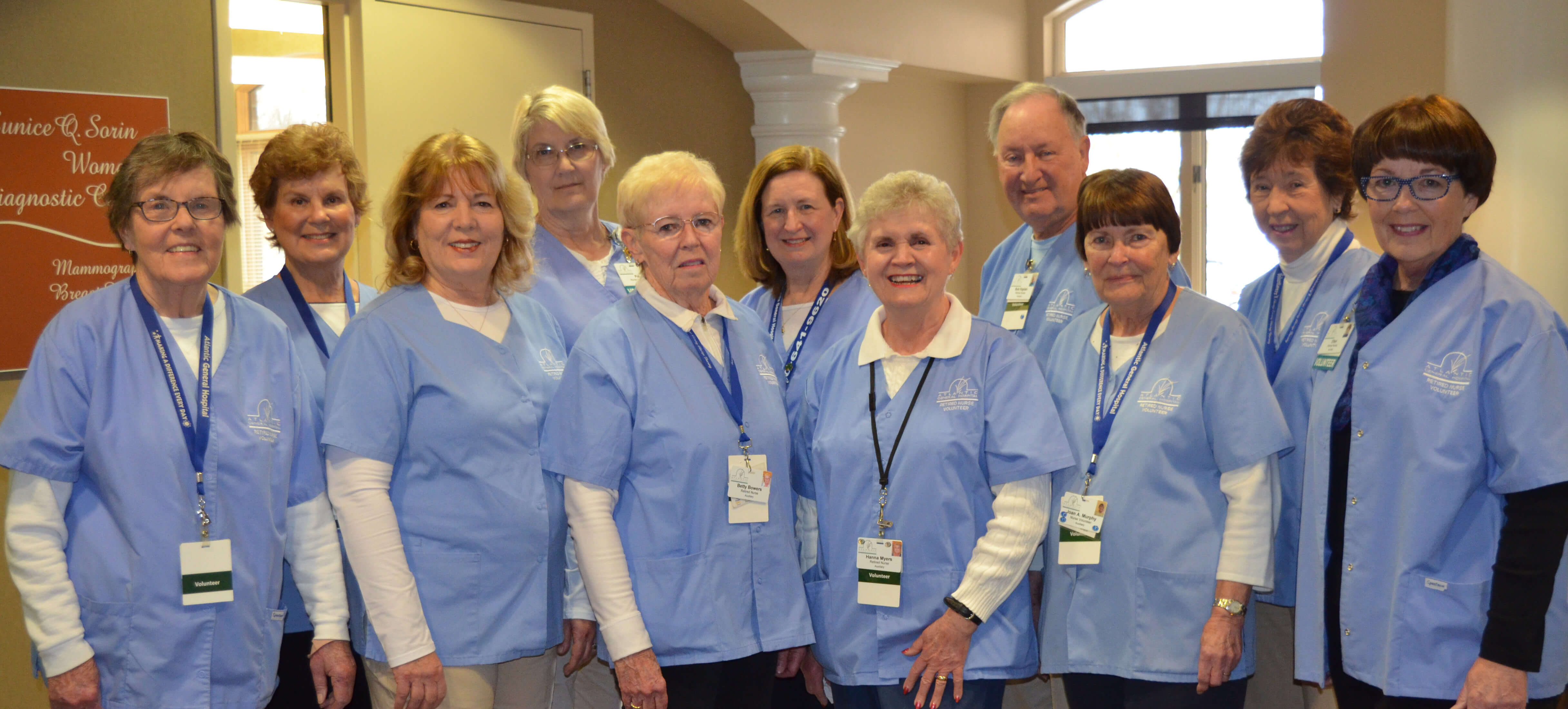 The Retired Nurses group has been supporting the mission of Atlantic General Hospital through volunteerism since 2007. Currently comprised of over 14 members with collectively over 750 years of experience in the field of nursing, this group provides a wealth of support to various departments throughout the hospital and health system.
"The support the Retired Nurses provide to AGH/HS is tremendous. Their level of expertise and professionalism helps foster strong working relationships with AGH nurse Associates, as well as patients."
-- Joyce Brittan
Retired Nurse Volunteer Coordinator
If you are a retired nurse living in the area, consider volunteering with the Retired Nurses, a division of the Atlantic General Hospital Auxiliary. It's amazing what a few hours can do not only for the hospital, but the community and its visitors.
For more information, contact Joyce Brittan at jbrittan@atlanticgeneral.org or call (410) 641-9678.
Examples of Retired Nurse Volunteer Duties:
Follow-up ED phone calls
Post hospital discharge call backs
Visiting patients
Concierge services for patients
Grant participation for focused disease management programs (i.e. diabetes)
Community outreach