Procedure Pricing
Hospital rates in the state of Maryland are regulated by an independent state agency called the Health Services Cost Review Commission (HSCRC). The HSCRC sets rates for all payers including Medicare and Medicaid.
Click here to view the rates established by the HSCRC for all services provided at Atlantic General Hospital. It is important to note that these rates are updated by the HSCRC twice a year and can change throughout the year to keep Atlantic General Hospital within with the budgeted revenue set by the state of Maryland.
In the tables below, we provide estimated charges for common outpatient services at Atlantic General Hospital. The tables are updated every three months, based upon an average of a given surgery or test's charges during the most recent 30 days. We hope you find this information helpful as a guide in estimating the cost for medical and surgical care you may receive at our hospital.
Please note that these are only estimates and can change without notice. The actual charge for your test or surgery may also be higher or lower depending upon the care you actually receive. Your final bill will be based on various factors that include:
the length of time you spend in surgery or recovery,
more testing that may be ordered by your physician, and/or
care you receive for unexpected conditions, new diagnoses, or complications.
These estimates reflect charges from Atlantic General Hospital only. They do not include physician or other provider fees that are billed separately. You may receive bills from multiple physicians, including but not limited to your:
Regular physician or health care provider
Emergency Room physician
Radiologist (the doctor who reads and interprets the results of X-rays and other imaging tests)
Anesthesiologist (the doctor who administers anesthesia during surgery)
Pathologist (the doctor who provides the results of laboratory testing and biopsies of tissues removed during surgeries, colonoscopies, and other procedures)
Other specialist(s) who participate in your care
If you have questions regarding your physician bill(s), please contact the individual provider.
If you have questions regarding the estimates shown below, please call our Insurance Verification Team at (410) 641-5990, from 9 a.m. to 4 p.m., Monday through Friday.
MOST FREQUENT LABORATORY TESTS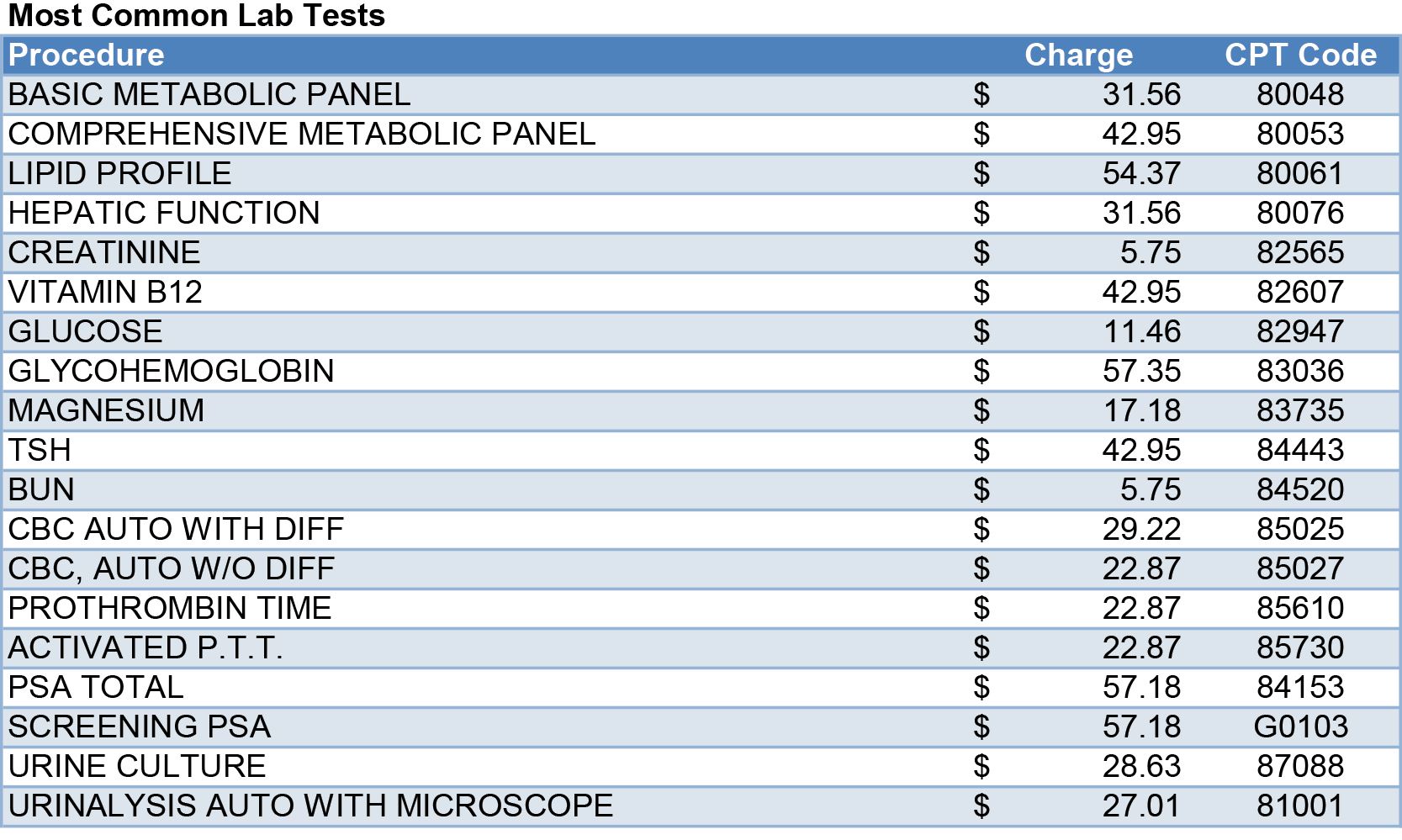 COVID-19 Testing - $51.61
MOST FREQUENT OUTPATIENT RADIOLOGY TESTS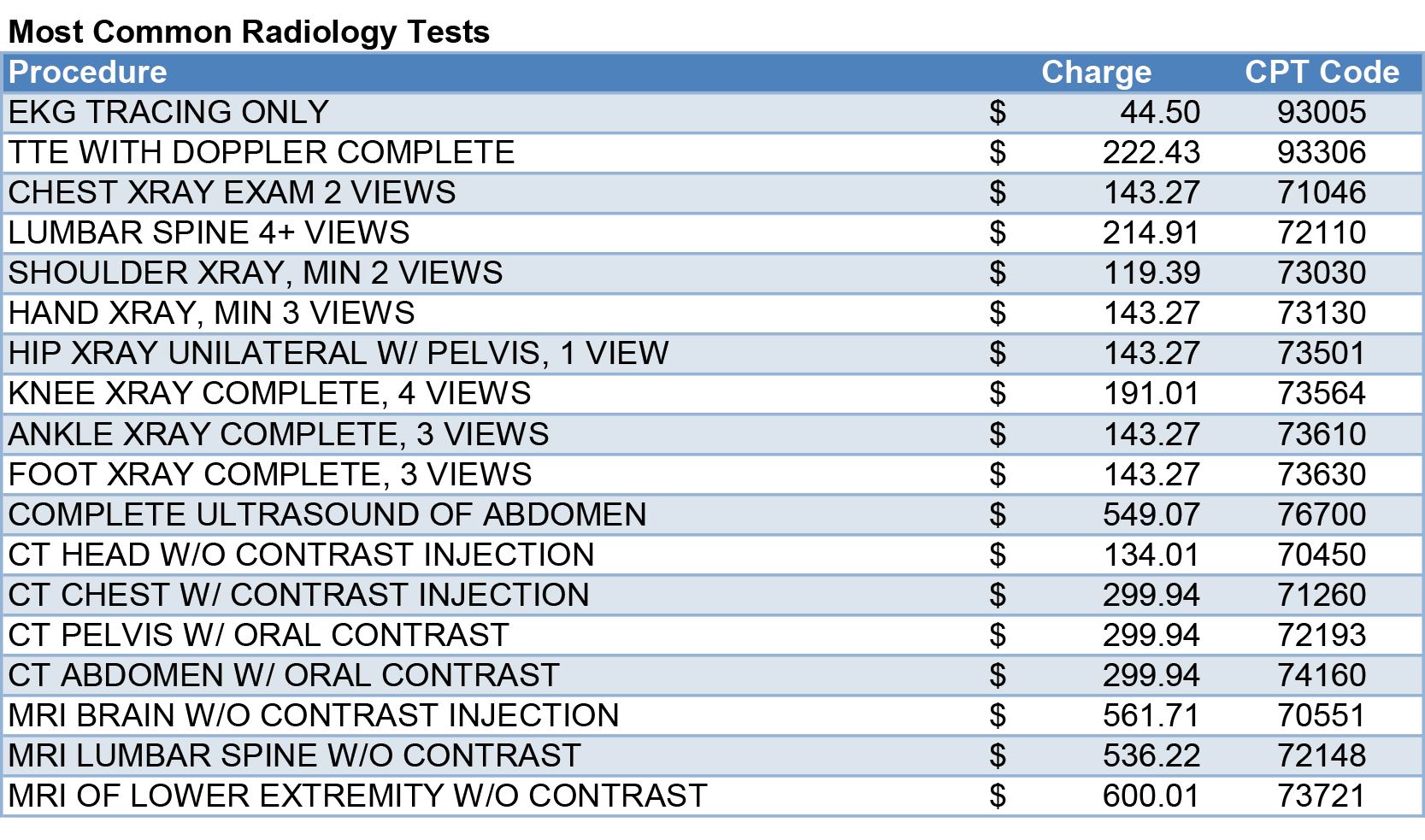 MOST FREQUENT OUTPATIENT SURGERIES
Please note that these estimates reflect an average of the total hospital charges for these procedures and are subject to change without notice.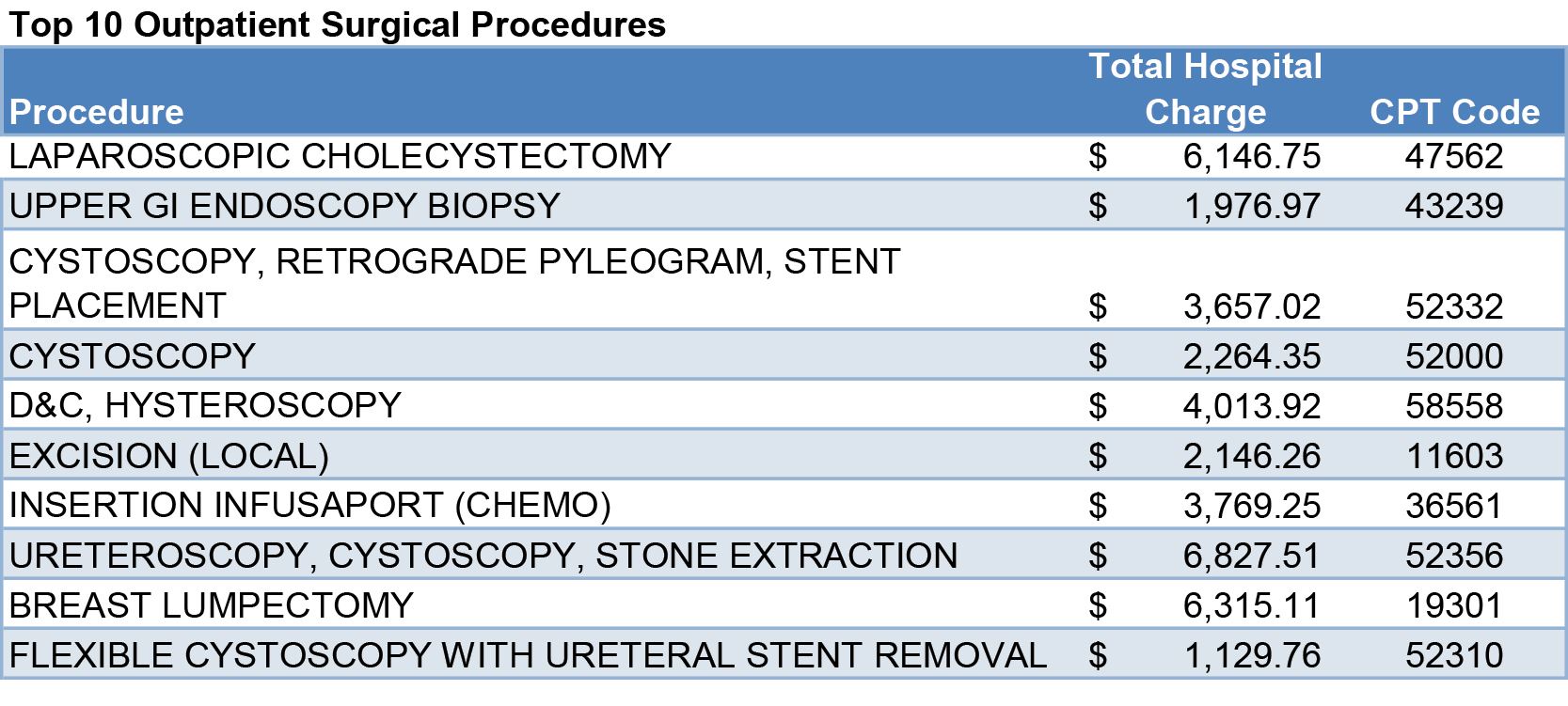 Is your upcoming test or surgery not listed? Click here to request an estimate.
Last Update 6/9/20