Breaking Free from Pain
Author: Laurie
Date Submitted: Feb 6, 2020
Category: Pain Rehab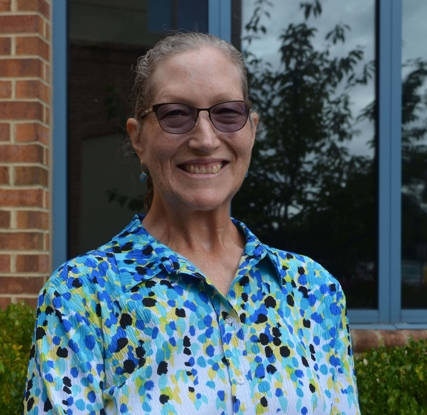 "It's refreshing for my doctor to listen to me, in that I don't want to take all kinds of drugs that keep me in bed all day," she said. "I want to be able to live my life out of bed and get some exercise. I don't want to be a prisoner of my pain."
When Laurie became a patient of Dr. Wadid Zaky, she had already collected a history of chronic pain too long and hard for any one lifetime – fibromyalgia diagnosed nearly two decades ago, degenerative disc disease that resulted in the removal of her C5 vertebrae, arthritis in almost every joint, and recurring migraines that are a side effect of her treatment for breast cancer and lymphoma diagnosed in 2012.
"Yes, my body hasn't aged well," said Laurie, with a sigh and a wry laugh. "Every time I get an x-ray, I'm asked, 'did you know you have arthritis in that joint?'"
Laurie, 60, is now retired and came to the area with her husband last year. Ocean City was her home every summer during her childhood and the source of fond memories. When she moved to the Eastern Shore permanently, she was lucky to find Dr. Wadid Zaky and the Atlantic General Pain Center.
"It's refreshing for my doctor to listen to me, in that I don't want to take all kinds of drugs that keep me in bed all day," she said. "I want to be able to live my life out of bed and get some exercise. I don't want to be a prisoner of my pain."
The Program
In addition to providing non-opioid, interventional treatments for patients with chronic pain, Dr. Zaky runs a two-week pain rehabilitation program that he developed at the center. During the program, participants learn about – and participate in – alternative methods for controlling their pain, including stress reduction techniques, physical therapy and exercise, and osteopathic manipulative therapy (OMT). Yoga instructors, sound therapy practitioners, massage therapists, and bio-feedback specialists were among the rotating schedule of presenters.
When Dr. Zaky told Laurie about the rehab program, she was ecstatic. She couldn't wait to sign up.
"I was so looking forward to it," she said. "It is difficult to make time for a 10-day program, and I had to take public transportation because I no longer drive and my husband works. But it was well worth my time and co-pays."
Laurie continues to see Dr. Deborah Conran on a regular basis for OMT services. She also practices the stress reduction techniques she learned from the licensed clinical therapist during the program and listens to therapeutic music in her home to help with her pain in addition to the more conventional interventions Dr. Zaky offers.
To learn more about this program, please talk to your primary care provider or call Atlantic General Pain Center at (410) 629-6469.