Atlantic General Hospital to Hold Penguin Swim for Furry Friends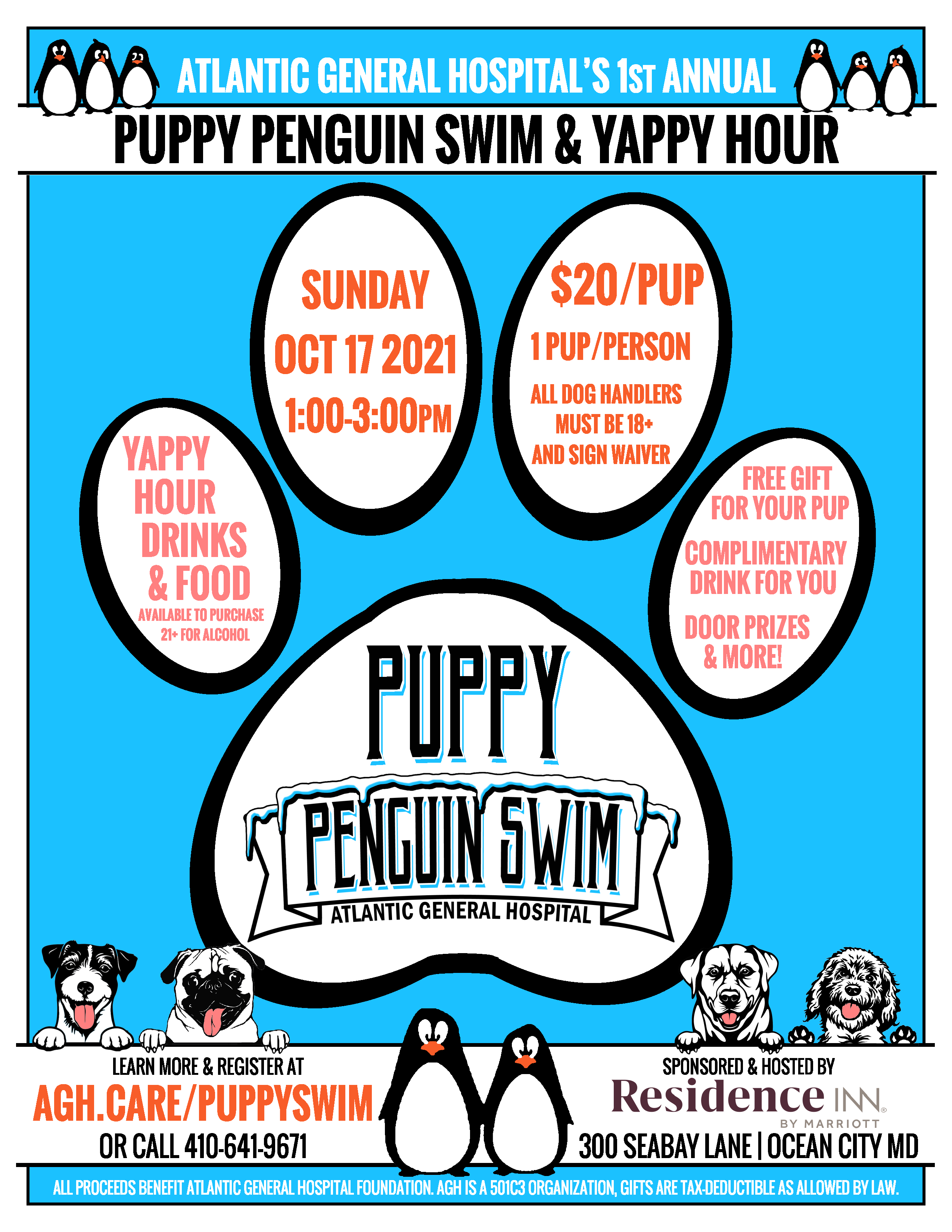 The Atlantic General Hospital Foundation is adding a fun new event to the festivities leading up to the big Penguin Swim plunge on New Year's Day: the Puppy Penguin Swim and Yappy Hour.
On the afternoon of October 17, 2021, local dogs and pups will have the opportunity to play in the water at Ocean City's Residence Inn by Marriott while the adults partake in Yappy Hour drinks and food.
Entry is $20 per pup (one pup per person). Pups each get a free gift, with a complimentary drink for their adults. Learn more and register at www.agh.care/puppyswim. Or call 410-641-9671.
The Details:
Atlantic General Hospital's 1st Annual Puppy Penguin Swim and Yappy Hour
Sunday, October 17, 2021
1 – 3 p.m.
Residence Inn by Marriott
300 Seabay Lane
Ocean City, Md.
The event is sponsored and hosted by Residence Inn by Marriott. All proceeds benefit Atlantic General Hospital Foundation. Atlantic General Hospital is a 501C3 organization; gifts are tax deductible as allowed by law.