Atlantic General Dedication to Excellence Awards
Atlantic General would like to recognize the winners of the Q3 Dedication to Excellence Awards!
The award recipients this quarter are as follows: 
Clinical Nursing Leadership
Food Services
Grief Support Group
Clinical Nursing Leadership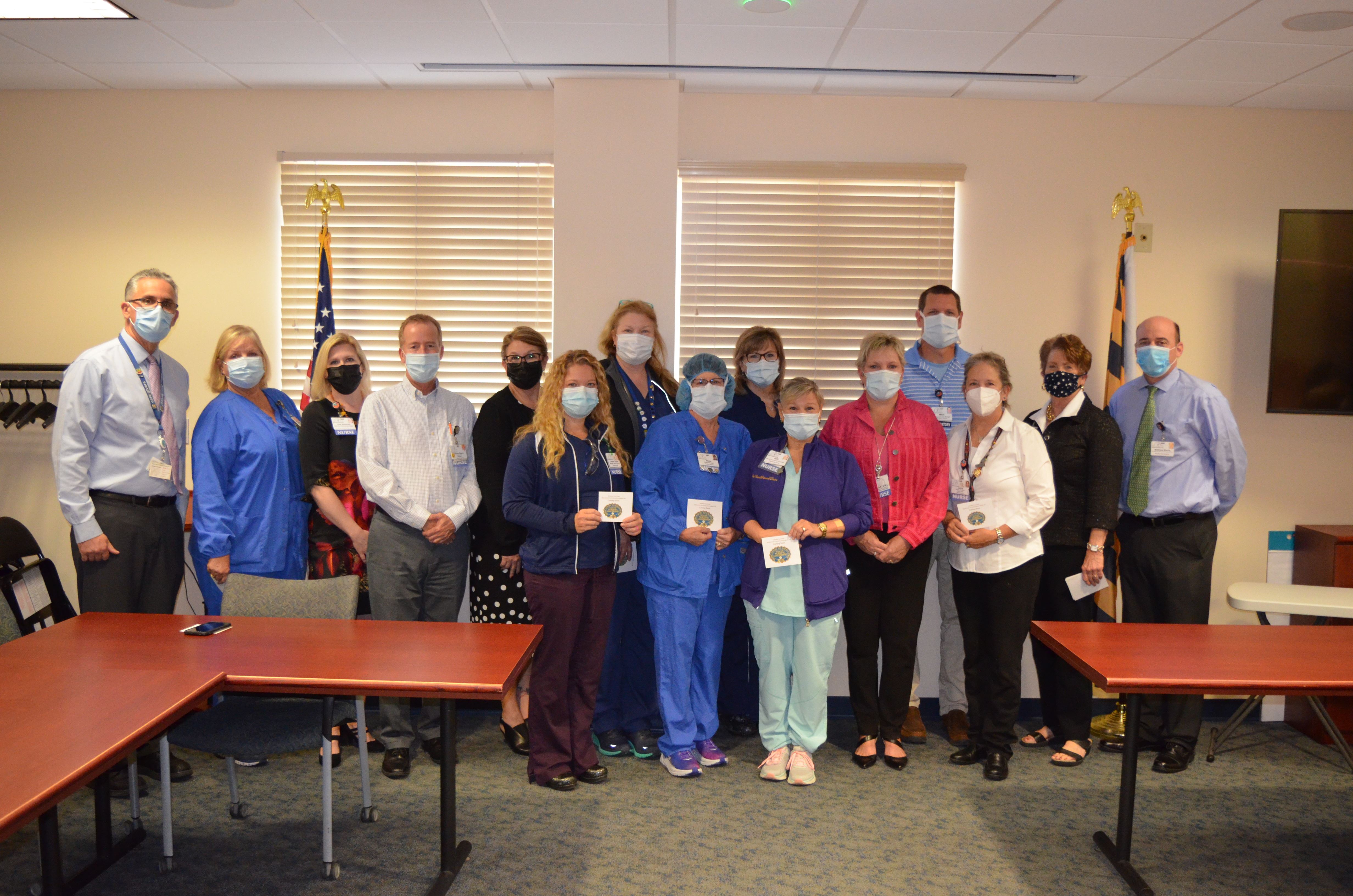 Over the past 20 months, the clinical nursing leadership team has worked tirelessly to ensure the mission of AGH to serve the community has been exceeded. During the pandemic, the team worked long hours, off shifts, extra days and filled in for clinical staff on the front lines. As good leaders do, they placed themselves out in front during the pandemic to provide testing, care for patients and vaccinate our community. Their actions demonstrated their commitment to both AGH and to our associates who they educated, protected, cared for and guided through uncertain times. They developed new policies, processes, systems and new environments to care for patients. All the while, they continued to do their 'normal' work of managing human resource issues, focusing on quality and service, managing their budgets, writing grants, and implementing new programs. They are committed to service and are to be commended as the best healthcare has to offer. AGH is fortunate to have such as team of dedicated professionals.
Food Services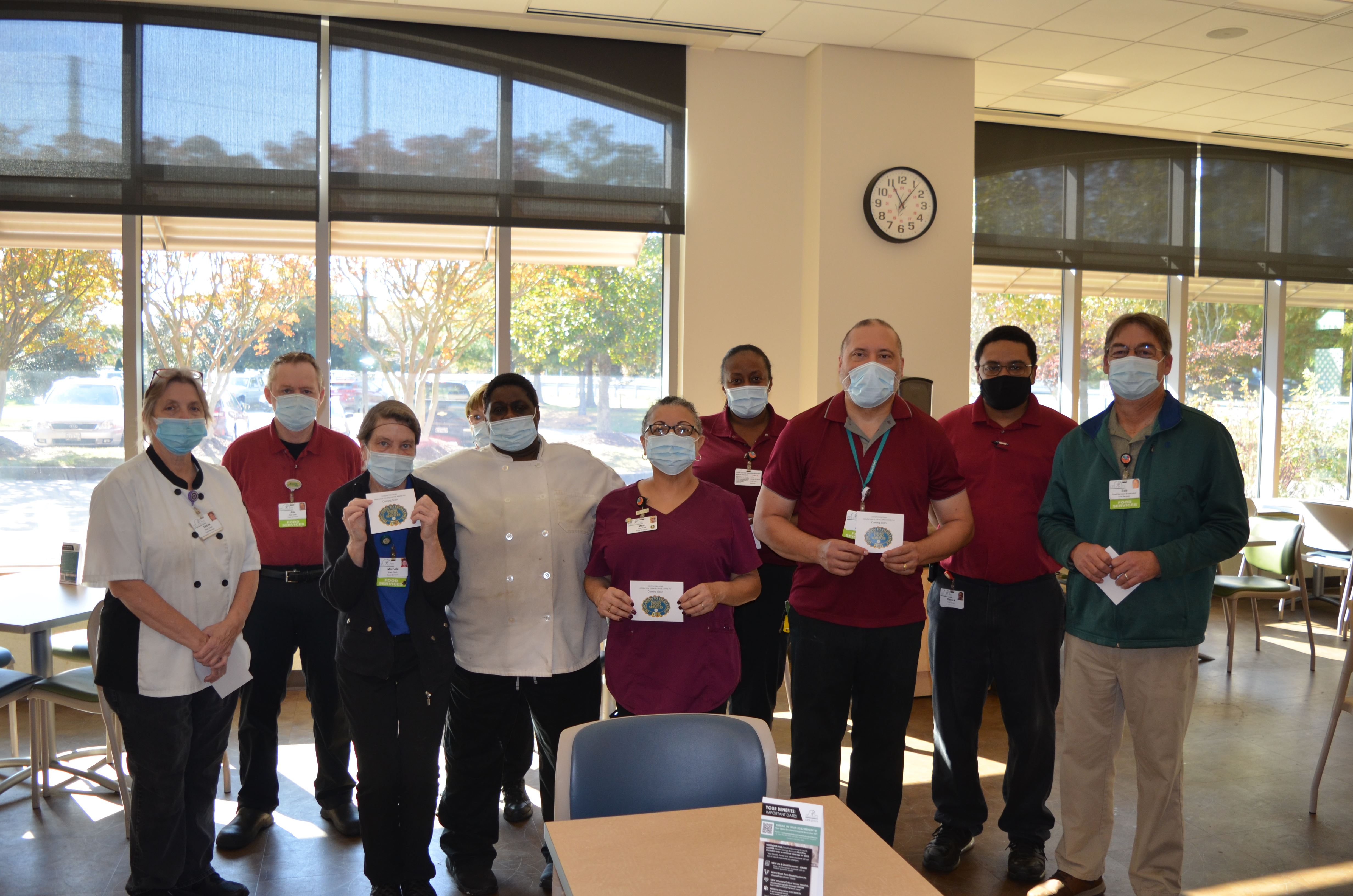 The Food Services department has been nominated for the Dedication to Excellence Award for their continuous efforts during COVID 19. The department pulled together and served free breakfast for all associates 7 days a week from August 5th through October 3 rd 2021. This free breakfast showed the department's support for everyone during this difficult time. The food services associates dedicated their time to this initiative and even came to work at 5 am which is an hour earlier than normal in order to prepare the breakfast. In addition to extra time, over $10,000 was spent to provide this complimentary meal. The options varied on a daily basis and included scrambled eggs, bacon, sausage, pancakes, French toast, and sausage gravy. Prior to the initiation of free breakfast, the cafeteria served 40 associates on the weekdays and 17 associates on the weekends on average. This number more than quadrupled as the free breakfast continued. The organization's morale was boosted as a result of their supportive efforts and their dedication to excellence should not go unnoticed!
Grief Support Group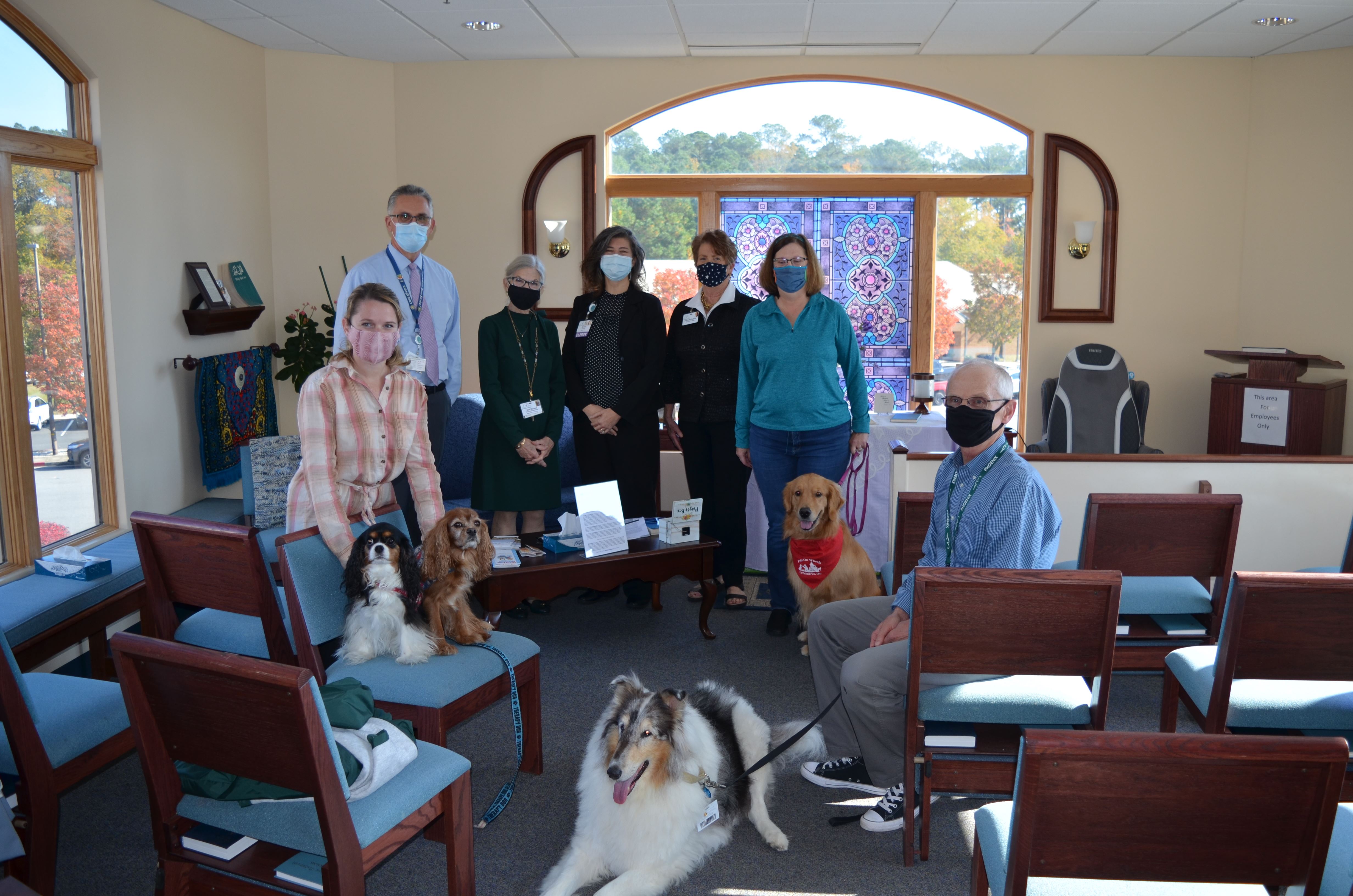 Grief is painful, especially for people who have had family members and friends who have died as a result of drug misuse, overdose, addiction, Covid-19, or a sudden, unexpected death. People often wonder if what they are feeling and thinking is normal. This process can feel overwhelming and can create fear unless we know what to expect. The Grief Support Group offered by Atlantic General Hospital Supportive Care Services has been a beacon of hope for our community members who are going through difficult times. Chaplains Gail and Wendy, along with our gentle therapy dogs, provide the community with a safe, comfortable environment to express their feelings and navigate the grieving process in a healthy way. Their compassionate services has made an immensely positive impact on our community members, and we are grateful for their excellent care.