ATLANTIC GENERAL RHEUMATOLOGY TO HOLD OPEN HOUSE FOR COMMUNITY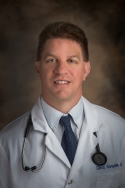 Berlin, Md. – Atlantic General Hospital and Health System has announced that an open house and ribbon cutting ceremony will be held January 30 to celebrate the opening of Atlantic General Rheumatology, the practice of Dr. David Wanalista.
Wanalista joined Atlantic General Health System in October to care for individuals with rheumatoid arthritis, gout, lupus and other autoimmune conditions, as well as osteoarthritis. He sees patients in Berlin as well as Ocean View, Del.
Event Details:
Atlantic General Rheumatology Open House
the office of David Wanalista, DO
Wed., January 30, 2019
4 – 6 pm, with ribbon cutting at 5 p.m.
10231 Old Ocean City Blvd., Suite 208
Berlin, MD
410-641-9482
About Atlantic General Hospital
Atlantic General Hospital has been providing quality health care to the residents of Worcester, Wicomico, Somerset (Md.) and Sussex (Del.) counties since May 1993. Built through the commitment and generosity of a dedicated community, Atlantic General's main facility in Berlin, Md., combines the warmth of personalized attention with the reassurance of medical expertise and advanced technology. The not-for-profit hospital provides quality specialty care in oncology, medical and surgical weight loss, orthopedics, and women's diagnostics among other services. Atlantic General Health System, its network of more than 40 primary care providers and specialists, cares for residents and visitors throughout the region. For more information about Atlantic General Hospital, visit www.atlanticgeneral.org.
###