ATLANTIC GENERAL HOSPITAL AND HEALTH SYSTEM WELCOMES NEW PRIMARY CARE PROVIDER TO OCEAN PINES OFFICE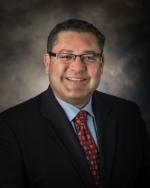 Berlin, Md. – Atlantic General Hospital and Health System is pleased to announce that Oswaldo Nicastro, M.D., has joined Dr. Lei Gong at the Atlantic General Primary Care office in Ocean Pines to provide for the growing healthcare needs of this community.
Nicastro joins Atlantic General Health System from St. Francis Healthcare in Wilmington, Del., where he was medical director of outpatient family medicine and charity services for nine years. Nicastro completed his residency and an internship in family medicine at St. Francis Family Practice after earning his medical degree from Universidad Autonoma de Guadalajara in Guadalajara, Mexico. He is a member of the American Academy of Family Physicians and is board certified in family medicine. Nicastro is bilingual in English and Spanish.
Appointments can be made by calling 410-208-9761.
About Atlantic General Hospital
Atlantic General Hospital has been providing quality health care to the residents of Worcester, Wicomico, Somerset (Md.) and Sussex (Del.) counties since May 1993. Built by the commitment and generosity of a dedicated community, the hospital's state-of-the-art facility in Berlin, Md., combines old-fashioned personal attention with the latest in technology and services. It provides quality specialty care such as weight loss surgery, orthopedics, outpatient infusion and chemotherapy for individuals with cancer or blood/autoimmune disorders, and a comprehensive women's diagnostic center. Atlantic General Health System, its network of more than 40 primary care providers and specialists, care for residents and visitors throughout the region. For more information about Atlantic General Hospital, visit www.atlanticgeneral.org.