ATLANTIC GENERAL HOSPITAL JUNIOR AUXILIARY GROUP DONATES TO THE BARRETT NURSING SCHOLARSHIP FUND
Berlin, Md. – The Atlantic General Hospital Junior Auxiliary Group (JAG) recently held their annual Little Black Dress Event, at Restaurant Antipasti in Ocean City, which includes a purse auction to raise funds for the James G. and Nancy W. Barrett Scholarship Program.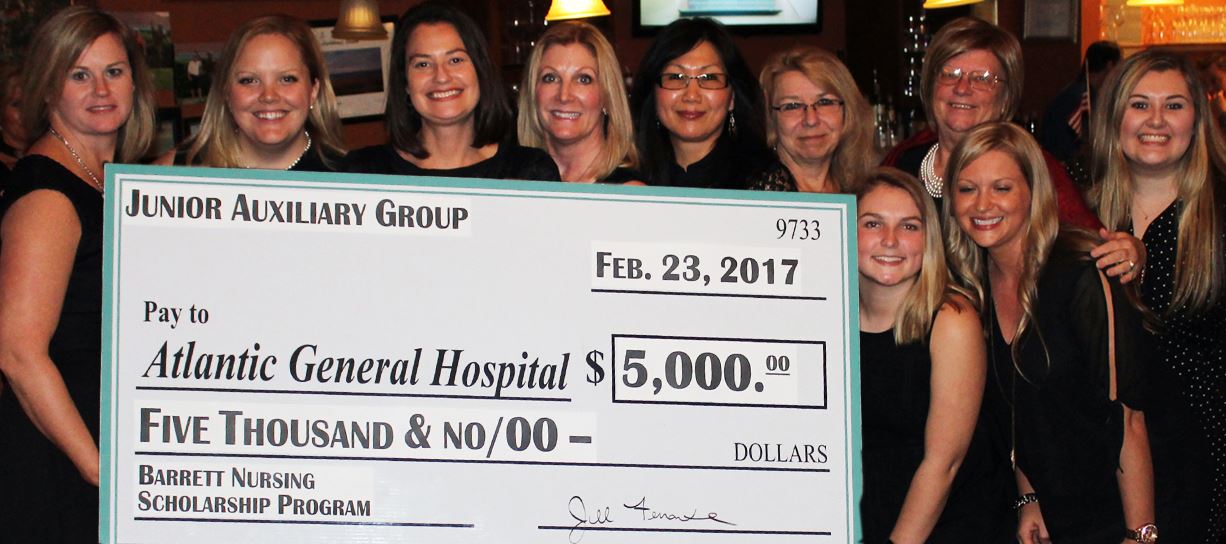 Caption: Pictured left to right – Rebecca Taylor, outgoing president; Bridget Desaulniers, vice president; Jill Ferrante, president. Executive Committee members: Sandy Gillis; Jennifer Klepper; Patricia Ilczuk-Lavencau; Madalaine How Scholarship recipients Alexis Martinek; Nicole Cookingham; and Allison Willey.
The Junior Auxiliary Group's mission is to increase community awareness of Atlantic General Hospital and its associates through fun, fellowship, and family-oriented activities and fundraising. For more information on the group, their activities or to join visit http://www.atlanticgeneral.org/jag or call Toni Keiser at 410-641-9678.