ATLANTIC GENERAL HOSPITAL ANNOUNCES NURSE AND FRIEND OF NURSING FOR 2017
Berlin, Md. - National Nurses Week kicked off at Atlantic General Hospital on May 7 to celebrate the far-reaching, yet intimate, role nurses play in helping patients feel better, heal faster, and stay well. As part of the week's events, Atlantic General recognized Niki Morris, RN CNOR, as its Nurse of the Year for 2017.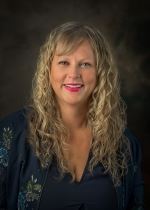 National surveys continue to place nurses at the top when it comes to the most trusted profession, according to Gallup polls measuring honesty and ethics in various fields. It is through the actions and words of nurses that trust between provider and patient is developed, and this is especially important in Maryland, where healthcare organizations have been working hard to anticipate the needs of patients and communities on a deeper level. And often it is the nurse who is able to forge the connection that puts an emotional and professional face to Atlantic General Hospital.
The 2017 Nurse of the Year was awarded to Niki Morris, RN CNOR. One nomination stated "she exemplifies the true definition of what is a nurse." Morris is described as a nurse with impeccable ethics and professionalism who continuously focuses on the patient by demonstration of teamwork throughout every department. Morris recently achieved her certification in critical care nursing and will complete her BSN this year.
"Described as a mentor, an educator, a leader and someone who inspires passion, Morris' nominations cited multiple examples of care above and beyond the call of duty. She makes me proud to be in the nursing profession," added Colleen Wareing, vice president of patient care services at Atlantic General Hospital.
On receiving the Nurse of the Year award, Morris said, "I am humbled and honored to be acknowledged for what I love to do and especially by my peers. I am fortunate to be able to work with and learn from such amazing people in an awesome hospital such as Atlantic General."
Other nominees included Donya Smith, Jeannie Keagle, Lynn Morin, Nettie Widgeon, Sherri Candeloro, Iris Hudson, Kelly Fox, and Mary Bratten. A subcommittee of the Professional Nurse Council selects the recipient from a pool of those nominated by fellow AGH associates.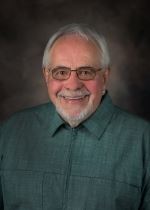 The 2017 Friend of Nursing was awarded to a volunteer for the first time ever. Nick Bartolomeo was nominated by multiple staff and was described as one of the hardest working individuals at AGH. He represents the core values of AGH and instills them through orientation of others.
Elizabeth Weaver, RN case manager, and chair of the Professional Nursing Council, added, "We have an incredible team of professionals, dedicated nurses and associates. All are committed to providing quality care and personalized service to members and visitors of the community. We congratulate this year's Nurse and Friend of Nursing for a job well done and upholding such high standards of service and care."