ATLANTIC GENERAL HOSPITAL FOUNDATION ANNOUNCES CO-CHAIRS FOR ITS CAMPAIGN FOR THE FUTURE
Berlin, Md. – The Atlantic General Hospital Foundation is thrilled to announce that John "Jack" H. Burbage, Jr. and Michelle Fager will be co-chairs of the $10 million Campaign for the Future.
Jack Burbage is a resident of Berlin, MD, and CEO of Blue Water Development Company. The Stephen Decatur High School graduate has deep roots in the community and is a member of the Lions Club, the Economic Development Corporation and Maryland Coastal Bays. He also sits on the Board of Directors of Taylor Bank and is a member of the Maryland Builders and the Maryland Bankers Association. He has two sons and two grandsons.
Michelle Fager is a resident of Bishopville, MD and Vice President-in house legal counsel for Fagers Island, Ltd. in Ocean City, MD. Her extensive business and entrepreneurial background includes employment law, strategic planning, budgeting and finance, and residential and commercial real estate transactions. Fager, an Atlantic General Hospital Foundation Board and Executive Committee member also lends time to other community organizations including the Governor's Commission on Small Business, Maryland State and Worcester County Bar Association's, and the Governor's Family Violence Council. Prior to joining Fagers Island, Ltd., she dedicated her time to raise a family, "responsibilities too numerous to list; benefits to family, immeasurable".
The funds raised during the Atlantic General Campaign for the Future ($10,000,000 philanthropic community support) will allow Atlantic General Hospital to complete $35 million in capital projects planned under the organization's 2020 Vision five-year strategic plan. Among them is construction of a new 18,000-square-foot full service cancer care center, completion of a women's health center in West Ocean City, renovation of existing surgical facilities and expansion of emergency services within Atlantic General Hospital as well as improvements to inpatient care areas.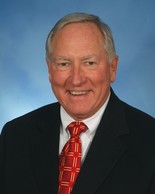 John "Jack" H. Burbage, Jr., Co-Chair Atlantic General Campaign for the Future
"The way healthcare services are delivered is changing, but Atlantic General's commitment to state-of-the-art medicine only grows stronger. We can help AGH meet the challenges of providing the very best healthcare services right here – close to home," John 'Jack' H. Burbage, Jr., CEO – Blue Water Development Co. Co-Chair – Atlantic General Campaign for the Future
---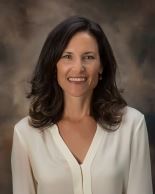 Michelle Fager, Co-Chair Atlantic General Campaign for the Future.
"Financial support is a crucial ingredient to ensure that we have the most modern medical services available to meet the growing health needs of our region. Please join us in helping to bridge the funding gap – for our families and for our community." Michelle Fager, Vice President – General Counsel, Fager's Island, Ltd., Co-Chair – Atlantic General Campaign for the Future.
---
About Atlantic General Hospital
Atlantic General Hospital has been providing quality health care to the residents of Worcester, Wicomico, Somerset (Md.) and Sussex (Del.) counties since May 1993. Built by the commitment and generosity of a dedicated community, the hospital's state-of-the-art facility in Berlin, Md., combines old-fashioned personal attention with the latest in technology and services. It provides quality specialty care such as weight loss surgery, orthopedics, outpatient infusion and chemotherapy for individuals with cancer or blood/autoimmune disorders, and a comprehensive women's diagnostic center. Atlantic General Health System, its network of more than 40 primary care providers and specialists, care for residents and visitors throughout the region. For more information about Atlantic General Hospital, visit www.atlanticgeneral.org.