ATLANTIC GENERAL HOSPITAL AND HEALTH SYSTEM WELCOMES NEW PROVIDER TO THE OFFICES OF ATLANTIC GENERAL WOMEN'S HEALTH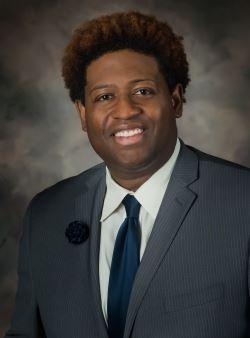 Berlin, Md. – Atlantic General Hospital and Health System is pleased to announce that Kevin J. Lee, MD, MSPH, FACOG, will be joining the Atlantic General Women's Health team at the new Atlantic General Women's Health Center located at 12308 Ocean Gateway, West Ocean City, Md.
Lee completed a fellowship in gynecologic endoscopy at MedStar Washington Hospital Center in Washington, D.C., and was chief resident in the Department of Obstetrics and Gynecology at Meharry Medical College/Nashville General Hospital in Nashville, Tenn. He is skilled in minimally invasive gynecologic surgeries, and specializes in hysteroscopy, fibroid removal, endometriosis, and alleviating pelvic pain.
Lee obtained his medical degree from University of North Carolina School of Medicine in Chapel Hill and completed a general surgery internship at Vanderbilt University School of Medicine. He obtained his bachelor of science degree in chemical engineering from the Massachusetts Institute of Technology. Lee is board certified by the American Board of Obstetrics and Gynecology.
Lee is passionate about caring for the underserved, including individuals with low health literacy, minorities and the LGBT community. He will begin seeing patients at the Atlantic General Women's Health Center in West Ocean City on November 21, 2016. Appointments can be made by calling 443-728-1050.