AGH Welcomes New Provider To Atlantic General Women's Health Selbyville Office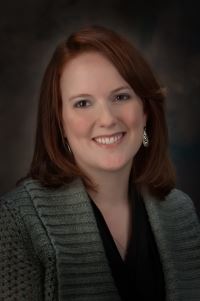 Berlin, Md. – Atlantic General Health System is pleased to announce that gynecologist Brandi Musselman, MD, will be joining Atlantic General Women's Health in Selbyville, Del., at 38394 Dupont Highway in the Strawberry Center.
Musselman joins Atlantic General Health System after serving as an instructor in obstetrics and gynecology and completing a fellowship in Minimally Invasive Gynecologic Surgery at Drexel University College of Medicine in Philadelphia. She obtained her medical degree at Drexel and completed her residency at Hahnemann University Hospital.
Musselman is a member of the American Association of Gynecologic Laparoscopists and American College of Obstetrics and Gynecology. She specializes in treating women with pelvic pain, menstrual disorders, post-menopausal bleeding and pelvic masses such as fibroids, and offers the option of office-based procedures for some treatments.
Musselman will begin seeing patients in December. Appointments can be made by calling 302-524-5007.
About Atlantic General Hospital
Atlantic General Hospital has been providing quality health care to the residents of Worcester, Wicomico, Somerset (Md.) and Sussex (Del.) Counties since May 1993. Built by the commitment and generosity of a dedicated community, the hospital's state-of-the-art facility in Berlin, Md. combines old-fashioned personal attention with the latest in technology and services. Atlantic General Health System, its network of more than 25 primary care provider and specialist offices, care for residents and visitors throughout the region. For more information about Atlantic General Hospital, visit www.atlanticgeneral.org.