Atlantic General Hospital Celebrates 22nd Anniversary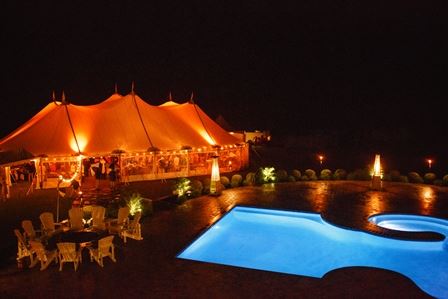 Berlin, Md. – The Atlantic General Hospital Foundation held their Anniversary Celebration on May 21st to celebrate the hospital's 22 years of service to the community. The event was graciously hosted by Jay and Cheryl Taustin at their beautiful home in Berlin and honored local businessman and philanthropist Jack Burbage, past Chairman of the Atlantic General Hospital Board of Trustees, for his years of dedication to the community and the hospital.
"The unfavorable weather during this year's event did not dampen our celebration of 22 years of service to the community.
"We sincerely thank Jay and Cheryl Taustin for opening up their home to the community for this occasion. Even with the challenging weather, the support of the community and our sponsors made this year's event our most successful yet, raising $120,000 for the Foundation and Atlantic General Hospital," commented AGH President and CEO Michael Franklin.

Caption:
The AGH Foundation 22nd Anniversary Celebration, at the Berlin home of Jay and Cheryl Taustin.