Atlantic Health Center Welcomes New Behavioral Health Therapist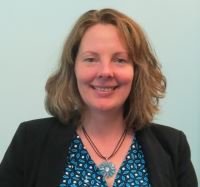 Atlantic General Hospital and Health System is pleased to announce that Esther Harrell, LCPC, has joined their behavioral health program. Harrell holds a license as a Licensed Clinical Professional Counselor from the Maryland State Board of Professional Counselors and Therapists. After receiving her bachelor's degree from Hood College, she earned her master's degree in clinical psychology from Loyola University Maryland. She has more than 20 years of experience in the mental health field providing clinical and behavioral assessments, as well as individual, group and family therapy in a multitude of settings. Earlier in her career, she worked in the Behavioral Psychology Department at Kennedy Krieger Institute. For the last 16 years she has provided a variety of behavioral health services to clients of all ages at the Worcester County Health Department. Harrell enjoys engaging and motivating clients to overcome life challenges, including stress, depression, and anxiety, using primarily a cognitive-behavioral approach.
Appointments can be made by calling 410-641-3340.
About Atlantic General Hospital
Atlantic General Hospital has been providing quality health care to the residents of Worcester, Wicomico, Somerset (Md.) and Sussex (Del.) Counties since May 1993. Built by the commitment and generosity of a dedicated community, the hospital's state-of-the-art facility in Berlin, Md. combines old-fashioned personal attention with the latest in technology and services. Atlantic General Health System, its network of more than 25 primary care provider and specialist offices, care for residents and visitors throughout the region. For more information about Atlantic General Hospital, visitwww.atlanticgeneral.org.