AGH Welcomes New Physician To Women's Health Practice
Berlin, Md. – Atlantic General Hospital and Health System is pleased to announce that Liezl Irisari, MD, has joined Atlantic General Women's Health in Ocean Pines.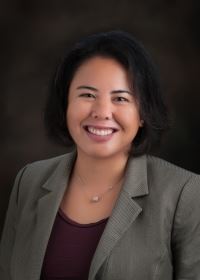 Irisari's experience includes a minimally invasive gynecologic surgery fellowship at St. Elizabeth's Medical Center in Utica, NY, and a residency in obstetrics and gynecology at Penn State Milton S. Hershey Medical Center. She is Board Certified in Urogynecology by the American Board of Obstetrics and Gynecology and completed her medical degree at West Virginia University School of Medicine.
Irisari will be providing general gynecology care as well as urogynecology, which focuses on disorders of the female pelvic floor including pelvic organ prolapse, and pelvic reconstruction surgery. She joins gynecologist Dr. Christine Neto and women's health nurse practitioner Nicki Akstinas in practice. Appointments can be made by calling 410-208-9761.