Atlantic General Hospital Welcomes New Medical Oncologist/Hematologist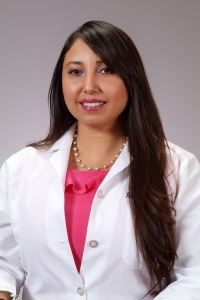 Berlin, Md. – Atlantic General Hospital and Health System is pleased to announce that Roopa Gupta, MD, has joined Atlantic General Health System to provide medical oncology and hematology services along with Dr. Rabindra Paul at their practice located in Berlin. She will practice at Atlantic General Medical Oncology and oversee cancer and hematology care at the Outpatient Infusion Center at Atlantic General Hospital.
Dr. Gupta's experience includes a geriatric fellowship at Harvard Medical School Division on Aging and a hematology/oncology fellowship at the National Cancer Institute at NIH, where she conducted research on lung and other rare cancers. Gupta obtained her medical degree at Boston University School of Medicine; she is board certified in internal medicine, hematology and oncology. She is well respected by her past patients, receiving high praise in online healthcare ranking services.
Dr. Gupta is now accepting new patients in the Atlantic General Medical Oncology office located within the James G. Barrett Medical Office Building at the entrance of Healthway Drive in Berlin. To make an appointment, please call 410-629-6888.