Integrative Therapies
At the Burbage Regional Cancer Care Center, each patient and his or her primary caregiver is entitled to 60 minutes of free therapy to use at their convenience, supported in part by a grant through the Community Foundation of the Eastern Shore. Integrative therapies currently offered at the center include massage and reflexology.
RCCC patients and their caregivers can take advantage of reduced rates for additional services thereafter:
$35 - 30 minutes
$65 - 60 minutes
Under the gentle hands of our therapist, you will be cared for with a therapy that addresses you, as a whole person.
Scheduling your Session
Cancer care is complex. While massage and reflexology are very beneficial for those fighting cancer, there may be certain phases of your treatment when these therapies should be avoided.
Talk to your oncologist to decide the best time to schedule your therapy session. He or she will provide a signed release to your nurse navigator, who will then help you schedule the session.
For more information about massage and reflexology services, please talk to your nurse navigator during your next visit or call (410) 629-6888.
Massage
In addition benefit of easing muscle tension, massage can reduce the discomforts of nausea, fatigue and insomnia. Just as important, it offers deep relaxation of the body and mind, which can offer profound relief and help an individual to better deal with pain and reduce anxiety.
Reflexology
Reflexology is a subset of massage that involves stimulating certain pressure points in the feet that are mapped (or connected to) various parts of the body.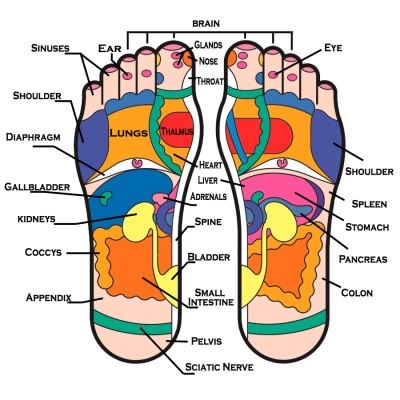 This ancient healing art relieves symptoms of stress, injury and illness. Reflexology promotes healing by stimulating the nerves in the body and encouraging blood flow.