NICHE
Nurses Improving Care for Healthsystem Elders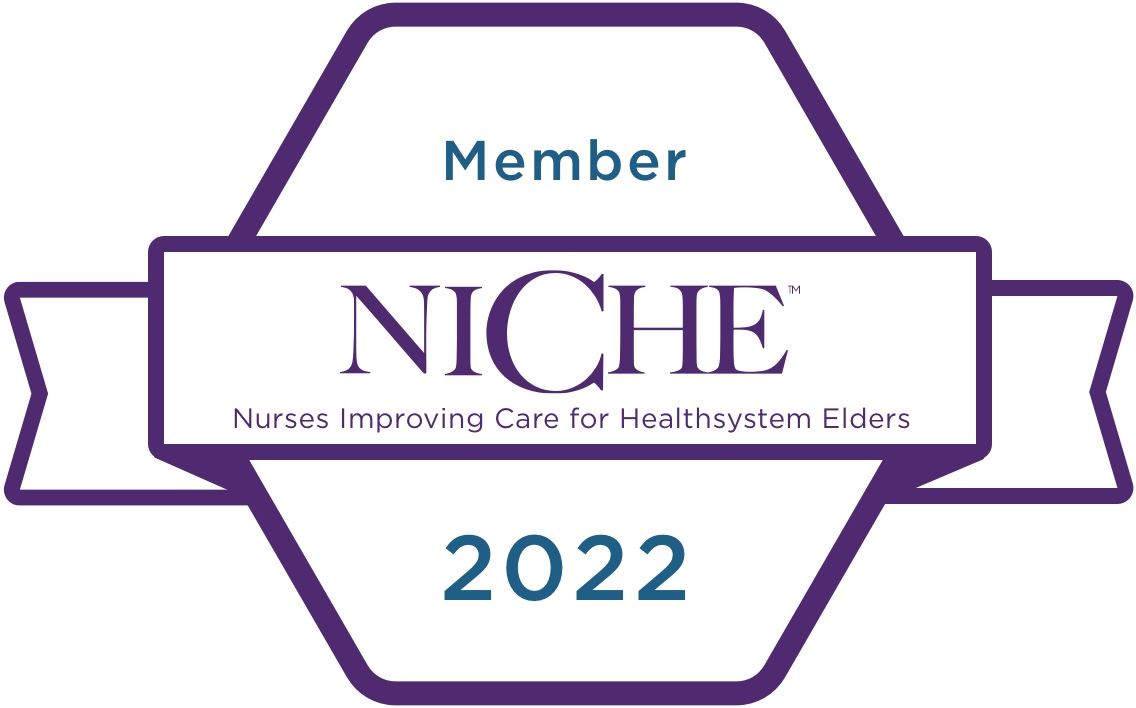 Atlantic General Hospital is a NICHE (Nurses Improving Care for Healthsystem Elders) designated organization. The NICHE designation indicates an organization's commitment to senior and elder care excellence.
"Atlantic General Hospital has always been committed to providing quality service to all visitors and members of our community. We are proud to have earned the NICHE designation and believe it is proof that our commitment to quality, patient-centered care reaches all patients, especially the growing elder population," said Sherry Whitt, Director of Medical Surgical Nursing at Atlantic General Hospital.
We have been diligently incorporating the NICHE principles into the planning for the redesign of our inpatient care areas, which is being funded in part through the hospital's Campaign for the Future.
These efforts include:
Geriatric sensitivity training for staff
An aromatherapy program to promote rest
Access to outdoor spaces for patients and families
Designated spaces that promote earlier and safe mobility
The addition of spaces that meet the needs of older adults, including work environments as more of the hospital's associates are working past the age of 65.
Several of the NICHE designation recommendations are already in place including registration kiosks, telemedicine care, the PERKS patient portal, private rooms for all inpatients, and a provider who specializes in gerontology, Craig Johnson, PA.
More about NICHE
NICHE (Nurses Improving Care for Healthsystem Elders) is an international program designed to help healthcare organizations improve the care of seniors. The vision of NICHE is for all people 65-and-over to be given sensitive and exemplary care. The mission of NICHE is to provide principles and tools to stimulate a change in the culture of healthcare organizations to achieve patient-centered care for older adults. NICHE, based at NYU Rory Meyers College of Nursing, consists of over 680 healthcare organizations in the U.S., Canada, Bermuda, Singapore, and Australia. For more information visit www.nicheprogram.org/.