Fresh Local Produce
The Healthy Weight Coalition is a Sub-committee of SHIP (State health improvement plan) which was formed to address one of the identified needs of the tri-county area – promotion of a healthy weight for all individuals.
Find a Farmers Market Near You
Click the links below to search local farmers markets in Maryland and Delaware by county.
Healthway Drive Community Garden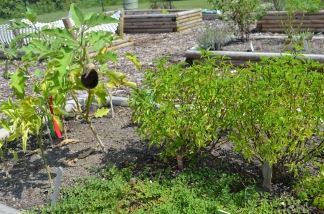 The Healthway Drive Community Garden was initiated by Atlantic General Hospital, in partnership with the Worcester County Health Department and Berlin Nursing and Rehabilitation Center, to help members of the community gain more access to nutritious food options. The garden is a great opportunity to incorporate physical activity and nutritious food options into your day to day life.
Getting out in the sunshine and networking with other members of the community also provides mental health benefits for those involved.
For more information on how you can volunteer and get involved with the garden please call (410) 641-9433.